COVID-19 may have closed down your campus, but the SPA is still here for you.
The SPA's Executive Committee and Regional Officers are all still working behind the scenes to support student journalists and their publications during this uncertain time. If you have any questions, or think that the SPA can help you, make sure to email one of them team.
We're also teaming up with Journo Resources to provide training materials online for free. Check here regularly for the latest news on what's coming next.
Next Workshop: Landing Your First Journalism Job workshop, with Journo Resources founder and SPA Trustee Jem Collins
Saturday 9 May, 5pm
Register for the free workshop here.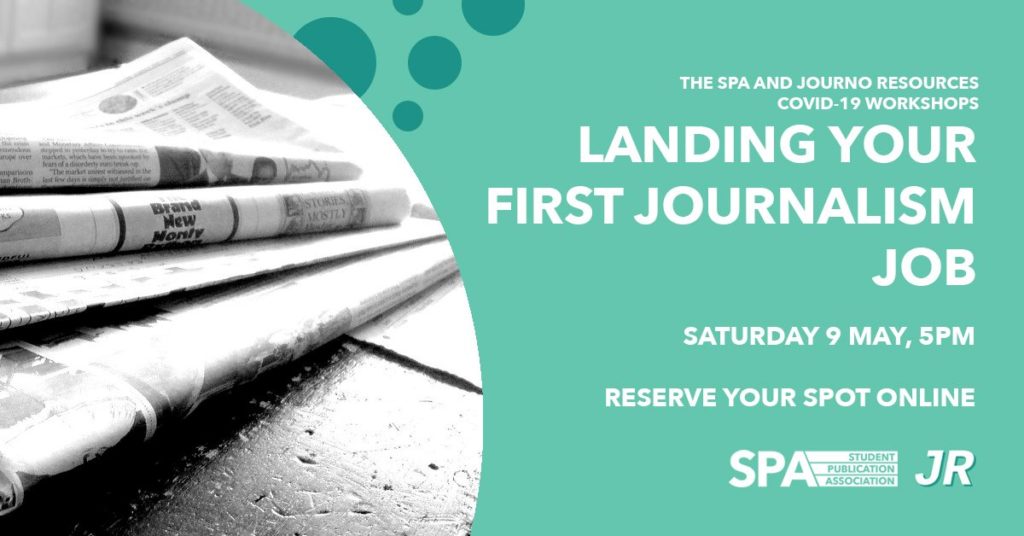 Past workshops:
Covering Your Campus Remotely (4 April)
Digital Audiences: Social Media and SEO (19 April)
Do you have any ideas for future workshops or training resources? We'd love to hear what you're looking for from us! Pop them in an email and send them to either chair@spajournalism.com or training@spajournalism.com, and we'll see what we can do.