Prime Minister's Questions are often a topic of hot debates and claims – meaning nowhere else is the word 'libel' banded around as much.
Last week David Cameron said at PMQs that Julian Assange should leave the Ecuadorean Embassy in London, where the Wikileaks founder has been seeking refuge since 2012 from a Swedish arrest warrant.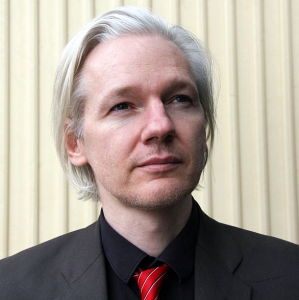 Assange later released a statement saying: "I see that the Prime Minister, barricading himself in the legal impunity of Parliament has decided to libel me. Let him step outside and try."
One of the odd quirks of Parliament is that members in either House enjoy legal immunity while 'carrying out their duties'.
This means that MPs, while sitting in the chamber can say basically whatever they like without fear of libel or criminal proceedings.
You'll notice Assange's phrase 'Let him step outside and try', which is often issued as a challenge to an MP to make the same statement outside of Westminster, where they would be at risk of being sued.
Parliamentary privilege also covers protection from criminal charges, such as when Liberal Democrat MP John Hemming named Ryan Giggs as the football who was using a super-injunction court order to ban publication information that he was suspected of committing adultery with Big Brother contestant Imogen Thomas.
And because the privilege also covers reporting on what is said in Parliament, media outlets can use the (verbatim) story.