The Student Publication Association is run by a team of five committee members who are elected at the national conference, SPANC.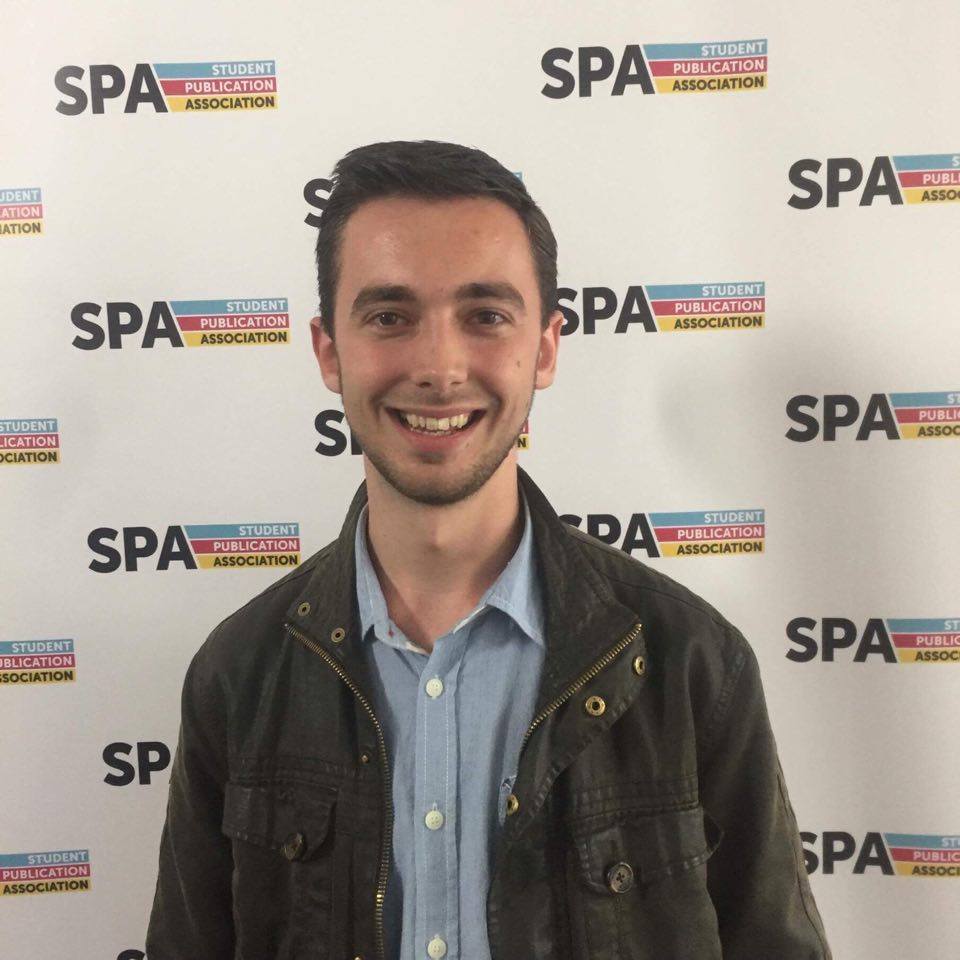 Chair - Dan Falvey
chair@spajournalism.com
Dan is a news reporter for the Daily Express online. Before joining the national publication, he worked as a current affairs correspondent for the UK's largest local TV network.
Dan has experience in video, print and online journalism and has interviewed some of Britain's most well-known politicians, including Ken Livingstone, Douglas Carswell, Natalie Bennett and Clive Lewis. He was the Editor-in-Chief of Concrete (2015-16), the University of East Anglia's student newspaper, before he graduated in 2016.
You can also find Dan on Twitter or LinkedIn.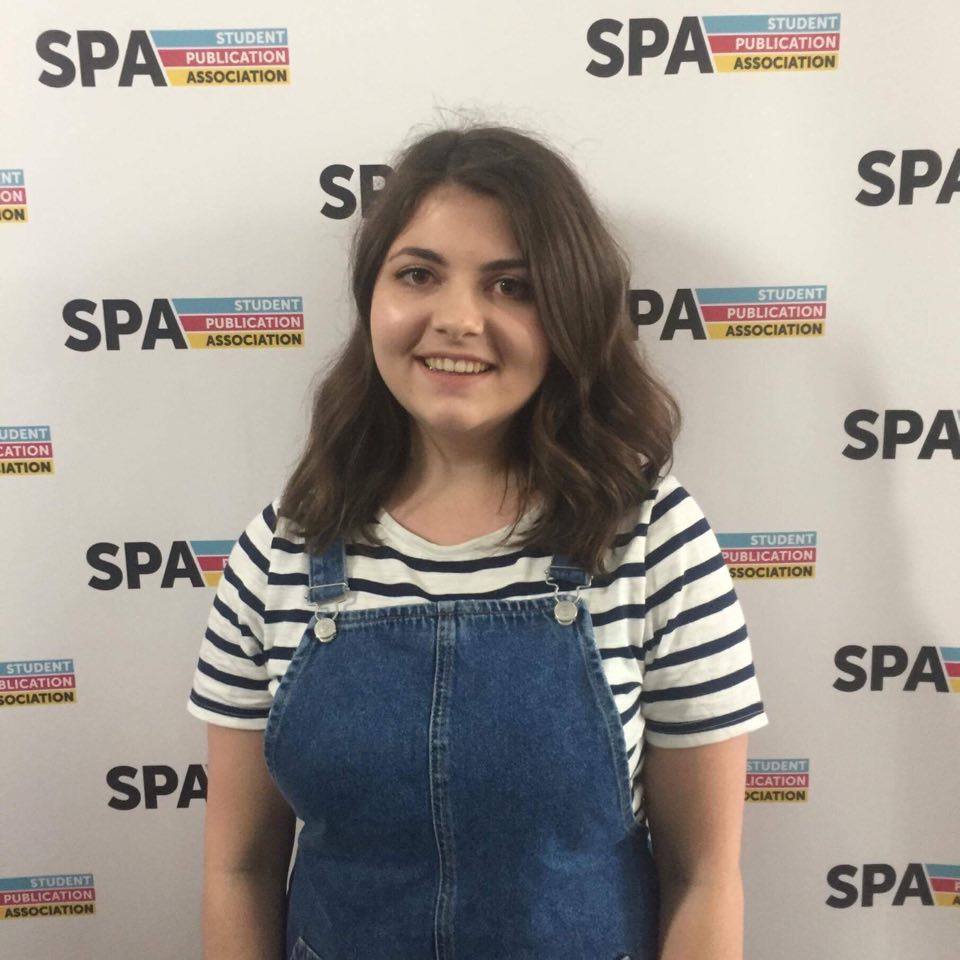 Membership and Communications - Jessica Frank-Keyes
communications@spajournalism.com
Jess is a History and Politics graduate from the University of East Anglia and a trainee reporter at the Eastern Daily Press in Norwich. She was formerly News Editor, and then Deputy Editor, of Concrete, UEA's student newspaper, which was awarded Highly Commended for Best Publication at #SPANC17.
Jess is looking forward to welcoming more student publications to the SPA from across the UK - and working with the Executive Committee to organise the biggest and best SPANC yet!
You can also find Jess on Twitter or LinkedIn.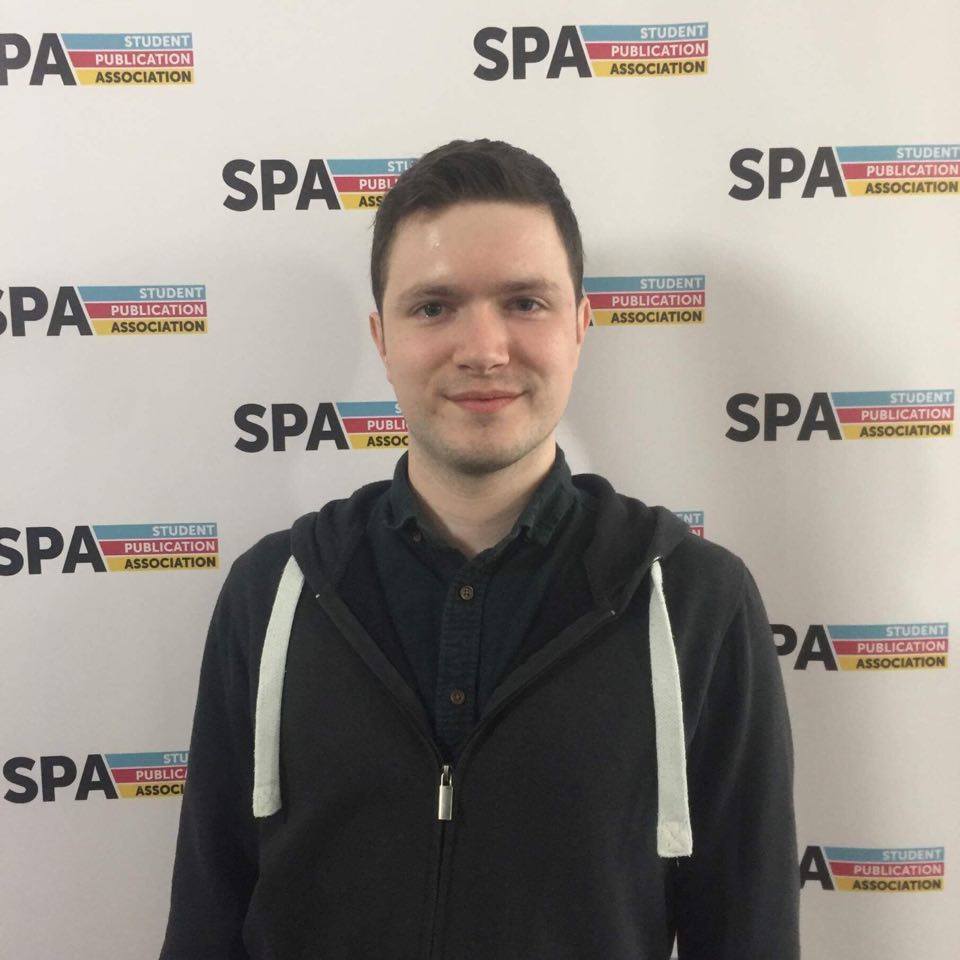 Digital Media - James Chesson
digital@spajournalism.com
James is an English Literature with Creative Writing graduate and a former Online Editor of the University of East Anglia's student newspaper, Concrete. Prior to running and redesigning the Concrete website and helping it to achieve a Highly Commended award at #SPANC17, he was the paper's Sport Editor.
He has also written for The Independent and the Eastern Daily Press.
You can also find James on Twitter.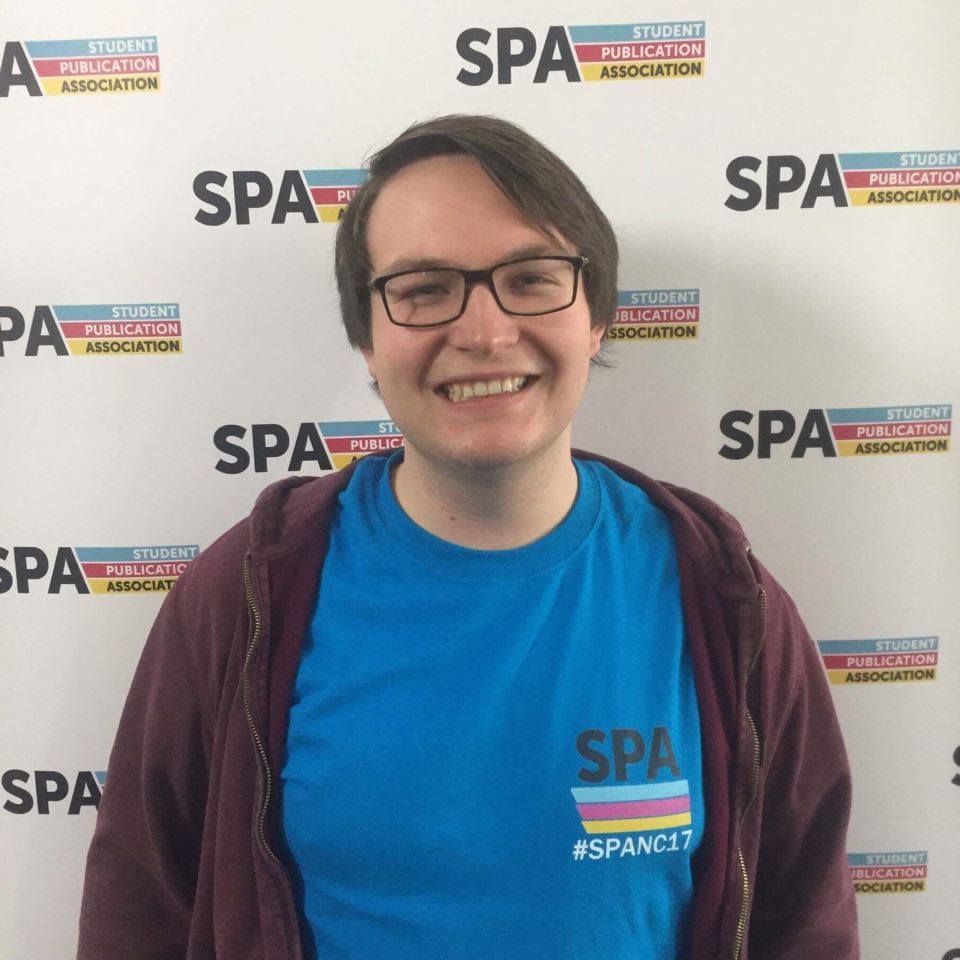 Development - Conor Matchett
development@spajournalism.com
Conor is a Philosophy graduate from Edinburgh University, ex-Scotland Officer and ex-Sport editor at The Student. He was also Head of Sport at FreshAir.org.uk, and has written for The Scotsman, The Guardian, and the Edinburgh Evening News.
He is currently scrabbling around looking for a real job, and where he will be based is as much as mystery as what his next job is going to be.
You can also find Conor on Twitter.

Marketing & Events - Megan Baynes
marketing@spajournalism.com
Megan is a former Editor-in-Chief of Concrete (2016-17) and graduate of the University of East Anglia with a degree in American Literature and Creative Writing. She currently works as a Trainee Reporter for the Isle of Wight County Press.
In the past she has had work experience at the BBC, the Independent, and Unreported World for Channel 4. She has also worked for Sky News and Worcester Magazine in Massachusetts and occasionally blogs for the Huffington Post.
You can also find Megan on Twitter.
---
Previous officer teams can be found here.