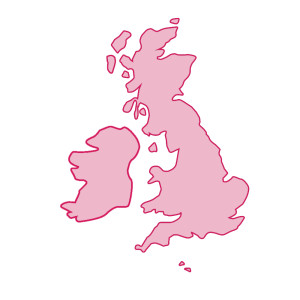 Regional Officers work with the SPA Committee to provide support and events for publications in the following areas:
South West England - Tommy Parker
southwest@spajournalism.com
Tommy is a Mathematical Science student at the University of Bath. During the 2014/15 academic year, Tommy took a year out to be the Students' Unions Community Sabbatical Officer, so is well versed in dealing with SU structures.
Last year Tommy was the Media Officer, a voluntary position overseeing all 3 Media groups at Bath, and ran Bath Universities first ever Media Conference, implement new training structures and protected the media groups editorial independence.
This year he is the Editor-in-Chief of bathimpact, as well as the returning Officer for the National Student Television Association.
His main interests are with news and comment, especially with investigative journalism, focusing on University and Students' Unions news stories. Being a self-proclaimed 'Student Union Hack' he understands the hidden machinations that make up SU's and wants to support the region in combating censorship, having already passed policy at NUS National Conference protecting student papers during officer elections.
You can find Tommy on LinkedIn.
South East England - Rowena Field
southeast@spajournalism.com

Rowena is a second year BA Modern History student at the University of Essex. Since she started university last October she has been involved with student media.
She has spent the last year as Culture Editor for the student publication Albert, as well as working with the video and broadcast team as a presenter.
She is currently the Content Editor for Writing and working towards the creation and distribution of Rebel; a new online multimedia platform and community for students.
Midlands - Katie Wilson
midlands@spajournalism.com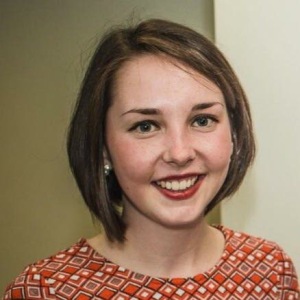 Katie is due to graduate with a BA in English from Loughborough University.
During her time there, she served as the Editor of the student union-funded publication, Label, where she had previously worked as Features Editor and Media Head of News.
In 2016, Loughborough bid for and won the bid to host SPANC; for which Katie played a vital role as hosting officer, and played a big role in organising everything from the Loughborough side! This was her main experience of the SPA, and she intends to put some of what was learnt there into her new role as Midlands Regional Officer, to bring members advice, and a great Regional Conference this year!
You can find Katie on Twitter or LinkedIn.
London - Zaki Dogliani
london@spajournalism.com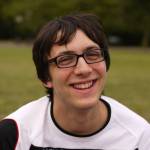 Zaki is a Politics and Italian graduate from the University of Bristol. He spent a year as Editor of Epigram, the independent student newspaper, from 2014 to 2015. He then spent three months working for Who Do You Think You Are? Magazine and later became Online Editor for BBC Countryfile Magazine.
He later worked as a Reporter for Wonkhe, a higher education policy and politics website, before going freelance. He now writes for various publications.
Zaki's journalistic interests include news, politics, sport, music, transport, higher education, and the countryside. He has written for publications such as the Guardian, Times Higher Education, and Voice of the Valley, the fanzine of Charlton Athletic Football Club, as a long-suffering supporter.
You can find Zaki on Twitter and LinkedIn.
Northern England - James Dix
north@spajournalism.com
James is a BA (Hons) Journalism and English Literature graduate from Northumbria University 2011-14. He then worked as the Media Groups Coordinator at BCUSU, helping students to start-up The Scratch magazine as well as running a creative magazine The Slate for the year.
Currently working at Northumbria Students' Union as their Societies & Media Groups Coordinator he supports NSU/Life magazine. James is about to start a part-time Master's in Leadership and Management at Northumbria University. In his spare time he does DC Comics Reviews on his YouTube Channel, and writes for EQView.
Wales - VACANT
wales@spajournalism.com
If you are interested in the role of Wales Officer, please email chair@spajournalism.com.
Scotland - Conor Matchett
scotland@spajournalism.com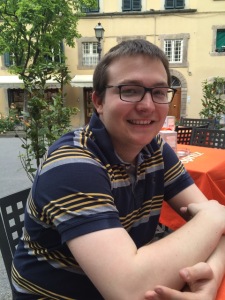 Conor is a fourth year Philosophy student at the University of Edinburgh, and is currently Head of Sport at Edinburgh's student radio station FreshAir.org.uk.
He also presents the sports show Extra Time, the comedy-chat show The Yorkshire Exiles on FreshAir, and he was Sport Editor of The Student for nearly a year and a half, before stepping down in February 2016. He has also been published in The Scotsman and the Edinburgh Evening News.
As he has been involved with student media from day one of his University life, he is delighted to be given the opportunity to provide support to the fantastic student journalists of Scotland, and is hoping to help raise the profile of the SPA in the region.
You can find Conor on Twitter and LinkedIn.
Northern Ireland and the Republic of Ireland - Niamh Mc Govern
ireland@spajournalism.com | northernireland@spajournalism.com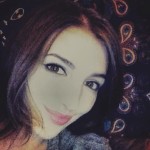 Niamh is a student at Queen's University Belfast, Director of Culture for The Culture Trip lifestyle website, and a former editor for The Gown Newspaper.
She had worked in media for Oxfam Ireland, and recently became a Channel 4 journalist winner for 4Talent.
She's an avid traveller, photo addict, food lover and political nerd.