News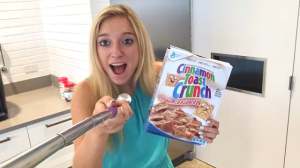 Flash Friday 16/10: Tattoos, selfie spoons and Eastenders
This week in the student media sphere, Natalie Bennett talked nuclear, Warwick students tried out selfie spoons and UCLan landed
Read more.

Win a bundle of essential journalism training books with the SPA
Everyone loves winning things and learning to be a great journalist,  so combine the two with our latest giveaway.
Read more.

First South East Regional Conference Announced in Kent
The SPA is delighted to announce it's first conference of the year, sponsored by Brighton Journalist Works.
Read more.
This Week's Front Pages – 12/10/2015
We're bursting at the seams this week with Freshers' editions – but did yours make it into our round-up?
Read more.
The SPA is proudly sponsored by:
Promoting, supporting and training student journalists from across the United Kingdom and Republic of Ireland
The Student Publication Association is made up of more than 70 publications across two countries and is free to join. Whether we're helping student papers fight censorship, running a masterclass or negotiating exclusive deals for our members, we're always working for student journalists.
Below are just some of the advantages our members benefit from