News

£3,000 bursary for SPA members at Brighton Journalist Works
Six thousand pounds is up for grabs this summer, in an exclusive competition for SPA members.
Read more.

Applications open for new cohort of regional officers
Following the successful election of the new Student Publication Association committee, applications have now opened for regional officers.
Read more.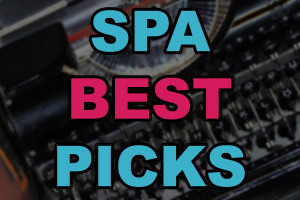 #SPANC15: How to cover the best conference in the world
There ain't no party like an SPA party… Jem Collins took a look at the best coverage of the weekend.
Read more.
Promoting, supporting and training student journalists from across the United Kingdom and Republic of Ireland
The Student Publication Association is made up of more than 70 publications across two countries and is free to join. Whether we're helping student papers fight censorship, running a masterclass or negotiating exclusive deals for our members, we're always working for student journalists.
Below are just some of the advantages our members benefit from