News
#SPANC15 Shortlist Announced
As anticipation for the biggest event in the calendar of any UK student journalist grows, the SPA is pleased to announce the
Read more.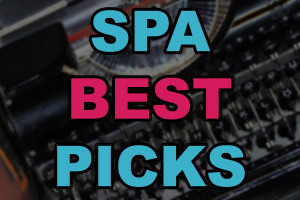 Elections Coverage 2015: The brightest and best
South East Officer, Jem Collins, takes a tour of some of the best student election coverage of 2015.
Read more.
#SPANC14 winners announced
At a glittering ceremony at Nottingham Trent University last night, the winners of the second annual Student Publication Association were
Read more.
The SPA is proudly sponsored by:
Promoting, supporting and training student journalists from across the United Kingdom and Republic of Ireland
The Student Publication Association is made up of more than 70 publications across two countries and is free to join. Whether we're helping student papers fight censorship, running a masterclass or negotiating exclusive deals for our members, we're always working for student journalists.
Below are just some of the advantages our members benefit from