News
Splash Sunday 25/06
It's been a busy week for student journalists: with the government releasing their Teaching Excellence Framework (TEF) rankings, many of
Read more.
Splash Sunday 18/06
Arts Demon Media Demon Media review Alt-J's latest album. alt-J's creative risks pay off on their third LP – Relaxer
Read more.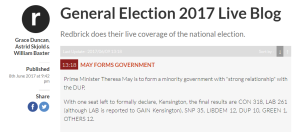 Splash Sunday 11/06 – General election coverage
The Badger The Badger, at the University of Sussex covered the election on their 'Live: General Election 2017' blog. With
Read more.
Promoting, supporting and training student journalists from across the United Kingdom and Republic of Ireland
The Student Publication Association is made up of more than 70 publications across two countries and is free to join. Whether we're helping student papers fight censorship, running a masterclass or negotiating exclusive deals for our members, we're always working for student journalists.
Below are just some of the advantages our members benefit from