Almost 130 people died in a terrorist attack in Paris last Friday, just weeks after a Russian plan was downed in apparent attack while flying over Egypt. How, if at all, should students report on these atrocities? 
Reporting on terrorism is an incredibly difficult and precarious endeavor. You'll never be able to match the reporting of established international news agencies like the BBC, AFP or Reuters. For a start, they have access to hundreds, if not thousands, of journalists on-the-ground as well as around the world.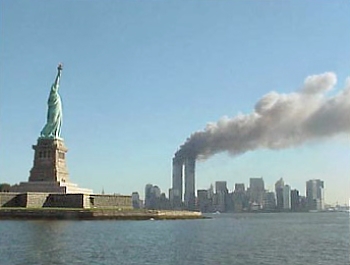 Writing a news piece on an attack that will be multi-faceted is also time-consuming, as it'll need updating every hour for the next week at least –  sometimes longer.
You'll also need access to experts, though at universities this is actually fairly easy. Asking the media department to interview a professor of terrorism studies or with a specialty on the war on Syria can give a different view of the story.
You'll notice in the introductory paragraph of this article the facts used could, and are likely to, change – but those statements will still be true (timescales being dated to the date of this article).
Features are normally the best way to approach a tragedy on this scale and leading with tributes being paid. By hemming yourself into to exact death tolls, you're leaving yourself open to being factually wrong in 15 minutes time.
Giving a story the local angle is important to keep it relevant to your audience. Students are unlikely to look to their campus media outlets for breaking on-the-ground reporting on the war in Syria.
In the aftermath of Paris, many student media outlets interviewed students from their universities who were studying abroad or happened to be in the vicinity, while other campuses covered silences or tributes held.
A training video for broadcast student journalists shows how local tributes at Royal Holloway University of London can show how the debate can be framed, although there are other ways of doing it:

VERIFICATION
Treat everything you read as factually incorrect until you can prove otherwise. After a large-scale attack like Paris, information and misinformation comes thick and fast. Weeding through what's good information and what's junk is a really hard thing to do.
For example, many international media outlets reported the Eiffel tower had 'turned its lights off in mourning, for the first time since 1889'. That's a bit odd, not least because the lights were only installed in 1925 and the go off at 1am daily anyway – probably because it's monstrously expensive to light.
One small factual inaccuracy can undermine the entire story and with such a big story, it's important to focus on the people, the human stories, as opposed to the numbers you'll be unlikely to be in a position to verify.
"In general I am fascinated by the way history and fake history spreads on Twitter, such as the many 'History in Pics' type accounts, and the very low bar for spreading a viral meme through a credulous public," said @ProfJeffJarvies, Rurik Bradbury in an interview. Also note the location, the tweet while posing as from Paris is geotagged from New York City.
Wow. Lights off on the Eiffel Tower for the first time since 1889. pic.twitter.com/ZkeU5GmJfM

— Woke Jeff Jarvis (@ProfJeffJarvis) November 14, 2015
In addition, people campaigning that Beirut needed more media attention used this tweet:
No media has covered this, but R.I.P to all the people that lost their lives in Lebanon yesterday from Isis attacks pic.twitter.com/mZXUEcxDmR — Jackjonestv (@jackjonestv) November 14, 2015

The image in the tweet wasn't from the twin bombings in Lebanon, but from the Isreal-Hezbollah war in 2006. In this case, it has been manipulated to try and change the narrative, but more journalists than you'd think fell for it.
Even when information is verified, it's important to be mindful of friends and family of the injured or dead. Last month, a complaint against the Liverpool Echo was upheld over the reporting of a local killed in the Tunisia terror attack. The newspaper published the name of the victim three hours before authorities had notified the family. IPSO upheld the complaint lodged by Lincolnshire Police for the family of the victim under Clause 5 (grief and shock). More on this case study can be found here >>
For more on verification in emergencies, the Verification Handbook is a great resource.
LIVE BLOGS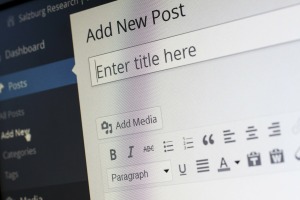 Many media outlets offered up a live blog and for the likes of the BBC or the Guardian, the content was good and a sensible way of sharing constantly updating information..
On a hyperlocal student level though, the information is likely to be distorted, wrong or just dangerous to release and probably a repetition of other people's facts – a very dangerous thing to do.
A real-world example of this is when an armed man stormed a restaurant on the 26th floor of a skyscraper in Swansea and took hostages. Some outlets were considerably reckless in the level of detail that was being released – bearing in mind that it was an active incident and the information could impact on the choices the gunman made. Fortunately, that incident ended without incident, but if the gunman had seen his name and picture plastered all over social media, might he have started shooting or killing hostages?
For further reading, the Dart Center for Journalism and Trauma has a good public module on journalism and the relationship and role played with terror.
News in November will continue next week.