Our programme this year will be the largest and most diverse conference line-up that the SPA has ever offered. We're delighted to say SPANC18 will welcome a large range of speakers, including some of the best in the profession. Our key note speakers and panel discussions aim to provide delegates with advice on how to improve journalism skills, offer an insight into the industry, and answer questions on everything from how to source a front-page exclusive to improving your online presence.
We are also delighted to offer a number of workshops for you to further your journalistic ability and pick up some important tips from those already working in the media. Finally, we will also be holding a variety of round-table discussions aimed at facilitating debate where you -the student media experts- can share experiences with one another to help solve each other's publication's problems.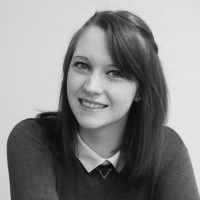 Geri Scott - "Sourcing a front page scoop"
Health Correspondent at the Eastern Daily Press
Geri Scott is the Health Correspondent fo the country's best-selling regional morning paper, the Eastern Daily Press. From the Prime Minister, Theresa May, and Labour leader, Jeremy Corbyn, to the Health Secretary, Jeremy Hunt, Geri has interviewed some of the country's most well known politicians.
She is also one of three hosts who provide valuable analysis and original insight on the New European's weekly podcast as she keeps the nation informed on the latest develoments in the Brexit process.
Katie Hind - ''Establishing yourself as an entertainment journalist"
Showbiz Editor at the Mail on Sunday
From unearthing devlopments in national favourite TV shows such as Stricty Come Dancing or the X Factor, to revealing the newest Hollywood gossip, Katie Hind has been keeping her readers enthralled with the latest entertainment news for the past 11 years. Currently working as the Showbiz Editor of the Mail on Sunday, Katie was previously the Mirror's LA Editor working from California.
Katie is also a committee member of Women in Journalism, helping provide women working in the written media with networking, campaigning, training and social opportunities.
Jonn Elledge - ''From Trade Press to National Newspapers"
Editor at the New Statesman's City Metric
Jonn Elledge has over 10 years of experience in journalism and is the current Editor of City Metric, an arm of the New Statesman political magazine that focuses on urbanism and city issues. He also regularly writes for the parent publication.
On top of writing, Jonn hosts City Metric's fortnightly 'Skylines' podcast, discussing complicated and technical ideas from the world of city planning, and making them accessible to a mainstream audience.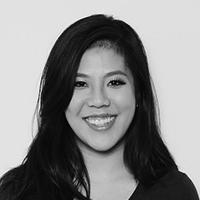 Brenda Wong - "Self-branding for a career in journalism"
Freelance content writer and social media strategist
Brenda is a freelance content and social media strategist. Her expertise is laying the content marketing foundations for start-ups and youth marketing companies. Her work can be seen in Debut, Jobbio, Student Beans, and more.  She now spends most of her time as part of the Customer Operations team at challenger bank, Monzo. She's also a staunch defender of millennials.
In her spare time, she helps student journalists understand how to improve their personal branding and social media presence.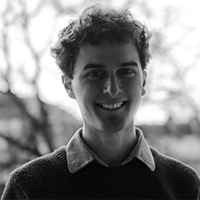 Matt Taylor - ''Understanding how digital media is changing journalism"
Digital Development Editor at the Times
Matt is responsible for leading the strategic direction of the Times' in-house digital development team. In his role he has experience in helping produce intensive digital features and content as well as improving the internal software used by journalists working at the publication.
Matt also writes a weekly digital digest compiling the most important stories on digital media over the previous week.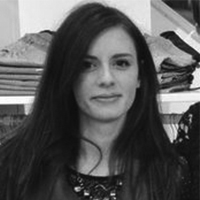 Ellen Scott - "Writing an engaging lifestyle story"
Lifestyle Editor at Metro.co.uk
Since June last year Ellen Scott has overseen the Lifestyle team for one of the UK's most loved publications. From informing readers on how to improve their daily routine, to keeping readers in the know on the latest health research, to highlighting pressing social issues, under Ellen's leadership the Metro's lifestyle section has become a must read.
Ellen also co-hosts the Metro's 'Mentally Yours' mental health podcast.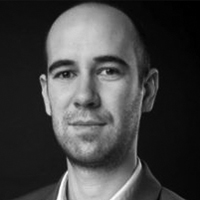 Ned Simons – "How to make it as a political hack"
Assistant Political Editor at Huffington Post
Ned Simons has been an assistant political editor at the Huffington Post for the past six years. He has experience interviewing some of the biggest names in Westminster and has a knack for getting the inside scoop on a daily basis. He has also appeared on the BBC's "The Paper's" as a reviewer, discussing the next day's front pages.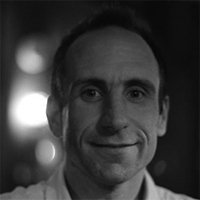 Andy Extance – "Making science accessible for a wider readership"
Freelance science journalist
Andy Extance has been working as a freelance science writer for 15 years, writing on the latest academic research and industry developments for a range of publications. His by-line can be found in Chemistry World, Nature, New Scientist, Mosaic, Scientific American, Physics World, and the Guardian website among others.
He sits on the Board of the Association of British Science Writers to improve the standard of science journalism in the UK.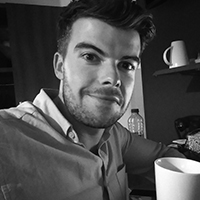 Dafydd Pritchard – 'Sports Journalism and How to Enter the Field'
Sport journalist at BBC Wales
Dafydd Pritchard is a sport journalist for BBC Wales, writing for the BBC Sport website and broadcasting across a range of BBC radio and television stations.
He reports on Wales' national football team and club sides Swansea City and Cardiff City, as well as Wales' national rugby union side and its four regional teams. He has also reported on other major sporting events such as the Ashes, the Open and Giro d'Italia.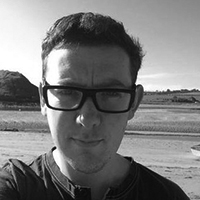 James Ball – 'Becoming an Investigative Journalist'
Freelance journalist
James Ball is a freelance journalist who has previously worked at the Guardian, Wikileaks, BuzzFeed, The New European and The Washington Post. In 2014 he was part of the team that received the Pulitzer Prize for Public Service for reporting on surveillance by the National Security Agency, and "helping through aggressive reporting to spark a debate about the relationship between the government and the public over issues of security and privacy."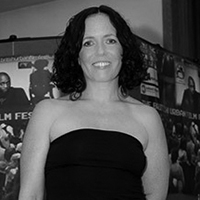 Jessie Mellor – 'Portfolio Careers'
Entertainment journalist
Jessie Mellor is an entertainment journalist and been lucky enough to write about films and filmmakers for over seventeen years as a broadcast and print film journalist. She has written for everyone from The People, Empire magazine to the Huffington Post and was the Daily Mirror DVD critic for eleven years and appears on behind the scenes segments on DVDs as a film expert and writes travel features linked to film releases.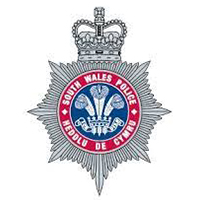 South Wales Police – 'Handling Crime Stories and the Police'
Reporting on crime is always difficult. The full details of the story are rarely known when the crime occurs, even by the police. Then there are the details of the story the police are aware of but are unwilling to share with the media due to fears it will hamper their investigation. And then there's the law.
Working with the police when reporting these stories is vital. Here, South Wales Police will talk you through best practice when writing on such important public interest occurrences.
Breaking into the media industry after you graduate
Zaki Dogliani, Megan Baynes, Geri Scott, Bree Allegretti
Want to continue working in journalism after you finish your degree? Unsure how to break into the industry? Each of our panel took completely different paths after they left university to 'make it' as a reporter. In this discussion each one will compare their experiences and answer questions to help you understand what options are avaliable for you when you finish your course.
Freelance journalism while at university
Panel TBC
Our experts in freelance journalism are here to take your questions and offer advice on how to earn money freelancing while studying at university or as a career once you graduate. Find out the answer to all those questions you've always been afraid to ask in the past: How do I pitch to an editor? How much should I charge? Can I pitch the same article to multiple places at once? Everyone on our panel has found themselves in the same position as conference delegates in the past and are on hand to share their experiences.
#MeToo and the Media Industry
Jem Collins, Jasmine Andersson, Pavan Amara and Hannah Price
The Second Source was created by a group of women journalists to tackle harassment in the media. It seeks to promote awareness of the problem, inform people of their rights, and create change. Two of the co-founders, Jem and Jasmine, will be joined by Hannah Price of Revolt Against Sexual Assault, a newly launched charity to tackle the issue at a university level. Pavan Amara, a former journalist who runs the My Body Back Project, which helps women reclaim their lives after an assault, completes the panel. Join them to discuss constructive solutions.
The importance of data journalism
Peter Yeung, Cale Tilford, and more tbc
There is a range of digital information available to reporters, from statistics freely provided by organisations such as the Office of National Statistics, to information gathered through Freedom of Information requests, and even data from search engine trends. Hear from the experts as they discuss how data can be used to write compelling news stories.
Working for a Specialist Publication
Sally Hayden, Linda Lewis
The number of smaller, more specialised publications both online and in print is growing. It provides journalists with a fantastic opportunity to write on subjects that matter to them. This panel discussion is made up of industry professionals reporting on specialist issues and are here to give you an insight into their day-to-day.

Building a stand-out journalism CV
Cision Gorkana
Cision Gorkana are the UK's leading media intelligence company. Every day they help thousands of journalists and PR companies. They send out job alerts, updates about the latest career moves in the industry and ensure reporters receive press releases most relevant to them. This workshop is a chance to learn from the experts exactly what makes a good job application, as well as getting some personal feedback on your CV.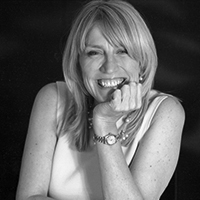 Crafting the perfect news story
Fiona Webster, Tutor at Press Association Training
Want to make sure your story has impact? Eager to learn how to write a hard hitting first line? And keen to improve your general writing style? In this workshop you'll learn exactly how to craft the perfect news story. You'll be learning from Fiona Webster, who has experience with The Times, Sun, Sunday Mirror and Mail on Sunday, covering stories ranging from terrorist bombings, to murder investigations, to celebrity interviews. She has also worked as a Producer/Director for ITV Granada.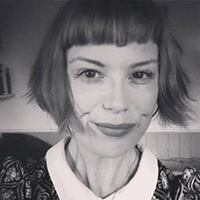 Creating a design and brand for your publication
Sarah Wishart, Creative Director at RightsInfo
Here is an opportunity to get 'hands on' advice on the basics of design and branding for your newspaper or magazine, making them stand out and become the go-to source for all news on campus. Sarah Wishart has 16 years of experience in marketing, communications, and design and is award winning for her ability to overhaul and rebrand websites.
Submitting a Fool-Proof FOI request
Glyn Mottershead, Cardiff University
A former newspaper reporter, feature writer, subeditor and production journalist, Glyn has worked across a range of news beats including crime, health and local government. Glyn is a co-author of The 21st Century Journalism Handbook and specialises in Digital Journalism and Data Journalism. He is a member of Investigative Reporters and Editors, and the Online News Association.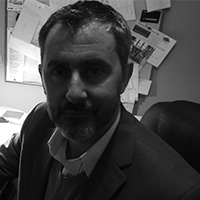 Using Mobile for Journalism
Jonathan Ferrero
Jonathan Ferrero is a freelance journalist, University lecturer in Journalism and NCTJ trainer specialising in online video content provision. He has over 30 years experience as a journalist and has worked on regional and national newspapers, and for regional and national TV news providers.
He has worked on the launch and development of online news services for print and TV companies and helped develop training for journalists wanting to become multi-skilled.
In this workshop you'll learn how to film on your phone in 45 minutes to make great packages of mobile journalism.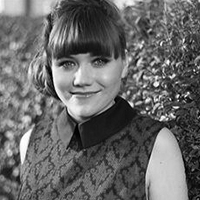 Building a Good Working-Relationship with PRs
Hayley Smith
It is almost impossible to work as a journalist without communicating with press offices. However, journalists and press officers can have rather difficult relationships. Here, Hayley Smith explains exactly how the two sides of the fence of journalism can work together, even when they may have separate opinions on the media coverage of an issue.
Our renowned swapshop is returning for SPANC18. This is the opportunity for you to take a look at everyone else's publications and grab a load to take home with you. Manning your own stall and networking with others, here is the chance for you to get an insight into the best features of student newspapers and magazines up and down the country. Note: We do ask that all members that produce a physical publication bring copies with them to swap and share.
Increasing writers for your publication
At some point or another almost every student publication has struggled to find enough contributors to write for them. It may be a particular section of your newspaper or magazine that has a shallow pool of journalists, it may be a season issue, or it could be a problem for all of your publication on an almost permanent basis. Here is the opportunity for members to get together and share their tricks for overcoming writer drought. 
Working with your Student Union
Many student publications are affiliated with a Student Union. They can recieve funding, resources, and working space from their association to help keep the publication running. However, all too often problems regarding editorial independence emerge when trying to report on decisions made by the SU and their internal politics. This confidential roundtable discussion offers the chance for journalists to share horror stories, express their frustration at decisions made by their union and explain how they've come to reasonable compromises with their association.
Understanding your student readership
Finding the right balance of stories is difficult for all publications, including best selling national newspapers. Where in your publication should you put your most important news story compared to where you should place the story you know will most interest readers? Here is the opportunity for you to discuss with other reporters from across the country how they've managed to find the right story balance and presentation of their publication to make themselves an essential part of campus life.
Battling 'Churnalism' at a student publication
One of the difficulties of working in student journalism is finding time to report original stories while studying for a degree. It can be very easy to fall-back on ripping stories reported in regional and national publications. However, there are plenty of opportunities at universities to produce exciting content such as gripping human-interest stories and front-page splashes holding your institution or its student union to account. This discussion will give members the opportunity to share how they managed to find some of their best work and learn from others new ways to find stories.
Creating a first class digital media strategy
Plenty of publications are desperate to improve their publication's social media presence. It's a great way to inform readers about breaking news and to promote stories to your campus readers. A large amount of your readership is also likely to engage with your stories on your website. However, working out a strategy to increase your following can be tricky and finding a website that has the impact you desire is difficult. Here is your opportunity to share insight and learn how to improve your website and your social media strategy.