#SPANC17 is the biggest event in the calendar of any student journalist in the UK and Ireland – and it's about to kick off!
Come prepared for a weekend full of talks from leading industry professionals, networking, awards – and, of course, hundreds of other student journalists.
This year we're headed to the wonderful University of Leeds, on May 5 – 7. Here are  all the details you'll need to know:
Tickets and Timings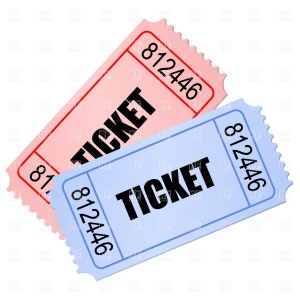 Ticket sales have now closed. They were on sale until April 18.
Conference registration will open at 5pm on Friday May 5. We'd advise checking into accommodation beforehand, and we'll be running an evening social at Leeds Union.
On Saturday, sessions will kick off at 9.30am. We'll have a break at 5pm to allow everyone to get ready for the awards dinner at 7pm. Conference will resume at 9.30am on Sunday, until 4pm.
Tickets include everything you need to have a great weekend:
Entry to Friday evening entertainment and social
Full entry to the conference and all speakers, workshops, and debates
Entry to the prestigious SPA Awards evening, with three-course meal and wine 🍷
Lunch on both Saturday and Sunday of the conference
Welcome pack on arrival with goodies, offers, and information
Twin room accommodation
Free three year licence to Camayak (includes Getty) for all publications
We can't wait to meet you all!
Location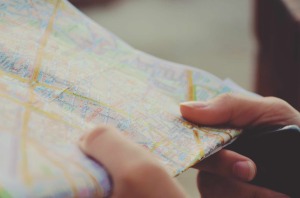 By Car: Get off at Junction 43 of the M1 and follow signs to the University.
By Coach: Leeds coach station is 1.5 miles away from campus.
By Rail: The University of Leeds is serviced by Leeds station, only 20 mins walk away.
By Air: Leeds Bradford airport is less than 10 miles away from the University.

Accommodation
All delegates who bought a ticket with accommodation included have been placed in a twin room in the Ibis hotel in Leeds city centre
The address is: 2 The Gateway North, Crown Point Road, LS9 8BQ.

Awards
The highlight of the student journalism calendar, the SPA Awards aims to recognise the very best in student media across both the UK and Ireland.
Nominations have now closed across 16 categories.
The shortlists have been announced here.
The successfully shortlisted entries will now be put before industry experts, and the winners will be announced at a glittering awards ceremony at the conference.
Read more information on the different awards categories here.

Speakers
We'll be welcoming a huge range of speakers to take to the #SPANC17 floor, including some of the best in the industry.
There will be lectures, workshops, Q&A and more – but all focussed on what's relevant to helping you.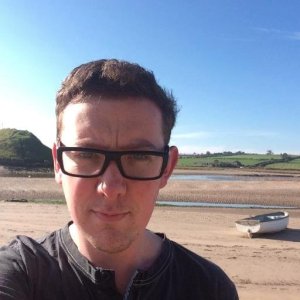 James Ball, Buzzfeed
James is a special correspondent for Buzzfeed, and previously worked for The Guardian, and the Bureau of Investigative Journalism.
His book Post-Truth: How Bullshit Conquered The World on fake news, is out in May.
He'll be speaking to the conference about the fake news problem, as well as his work at BuzzFeed.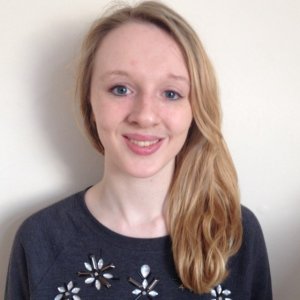 Emily Shackleton, Metro.co.uk
Emily is the senior social producer at Metro.co.uk, where she runs their Twitter, Facebook, Instagram and Pinterest accounts, with a special interest in video.
She's also a visiting lecturer at City University and will be running a workshop at #SPANC17 about how to manage social media for a publication.
She's also looking forward to catching up with some of her former colleagues from Impact Magazine in Nottingham.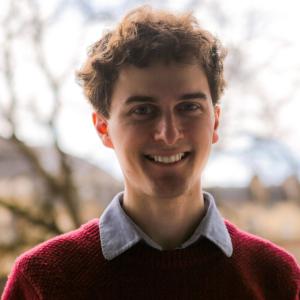 Matt Taylor, The Times
Matt Taylor works on digital strategy and development at The Times and is excited to be returning to an SPA event.
He'll be running a session on how the internet and social media has changed the way we consume news – and how newspapers and social media should react to the changes.
You'll also find him in the careers fair with his own stall to promote the News Academy at The Times.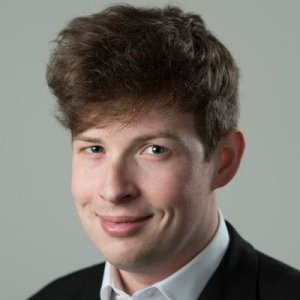 Laurence Dodds, The Telegraph
Laurence is the Assistant Comment Editor at the Telegraph where he oversees thousands of pitches.
He'll be speaking to delegates about how to get into comment writing, and what makes the perfect comment piece.
He'll also be sharing his insight on graduate schemes, the industry in general, and what you should and shouldn't do.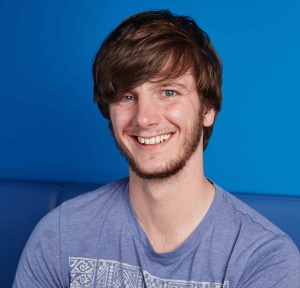 Richard Brooks, NUS
Returning for his second year at #SPANC Richard Brooks will be coming to listen to delegates experiences of working with their unions and NUS.
His session last year was one of the best recieved at the conference, with his honest and frank approach to making SU's and their student media work better together.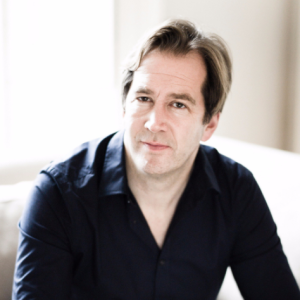 Bill Coles, Ex-Tabloid
A #SPANC veteran, Bill is also a former Sun political and royal reporter.
He'll be returning to the conference with his signature mix of sharks teeths, sage advice, and laughs. We promise this is a session not to be missed.
Mićo Tatalović, New Scientist
Environment and Life Sciences News Editor at New Scientist, Mićo will be joining us at conference to share his tips on getting into science and specialist reporting.
He's also on the board of the Assoiation of British Science Writers and is keen to get more young people into the industry.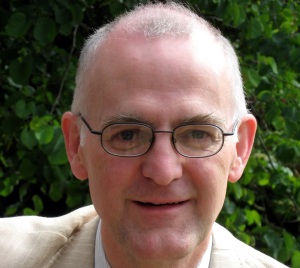 Phil Morcom, Leeds City Council & NUJ
Phil is a Communications Officer at Leeds City Council, and a member of the NUJ's PR board.
He will be trying to bust some myths about the PR profession.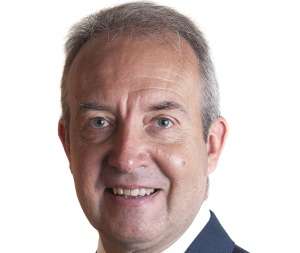 Mark Wray, Press Association Training
Mark Wray is the Managing Director of Press Association Training.
He will be speaking to delegates about the unique opportunities PA Training offers to journalists looking to get their NCTJ Diploma.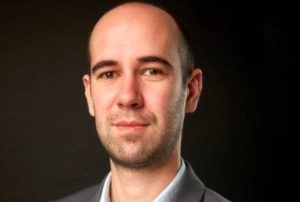 Ned Simons, Huffington Post
Ned Simons is the Assistant Political Editor for the Huffington Post.
He'll be speaking to delegates about how to get into political journalism and how student reporters can break good exclusives on issues that matter to their readers.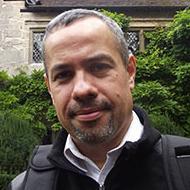 Dr Jairo Lugo-Ocando, Lecturer at University of Leeds
Dr Lugo-Ocando is a lecturer in the use of data and statistics in journalism.
Funnily enough, statistics is what he will be speaking to delegates about…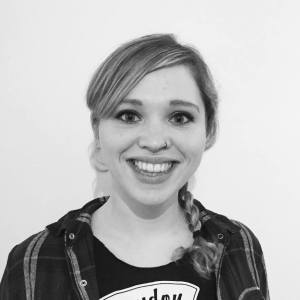 Robyn Vinter, Freelancer
Robyn is founder of news start-up The Overtake, and co-founder of the Words By Women Awards. She has written for Buzzfeed, the Guardian, New Statesman and the i.
She will be joining Jas Andersson on the freelance panel. Speaking of which…
Jasmine Andersson, Freelancer
A Leeds alumni, Jasmine is freelancing for The Bureau of Investigative Journalism, IB Times, The Week, Stylist and others.
She'll be talking part in our freelance panel on Saturday!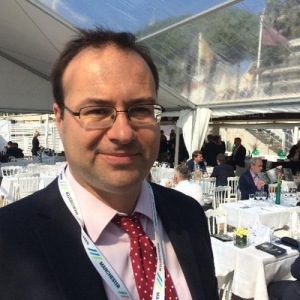 Andrew Bounds, Financial Times
Andrew is the Northern and Enterprise Editor of the FT.
He will be speaking to conference about specialist reporting.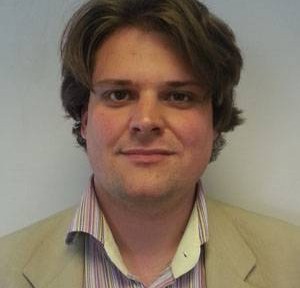 Jonn Elledge, New Statesman
Jonn is the Editor of City Metric, and a Staff Writer at New Stateman, as well as being the host of the SkyLines podcast.
He will be speaking to conference on Saturday.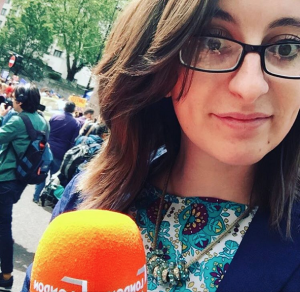 Jem Collins, RightsInfo
Jem needs no introduction. She quite literally wrote the Wikipedia page on the SPA.
She'll be appearing on the 'I've graduated… what next?!' panel with Bree – giving focused advice on applying for jobs and grad schemes after uni, as well as a forum for you to ask any questions about how to boss it in scary, post-degree life.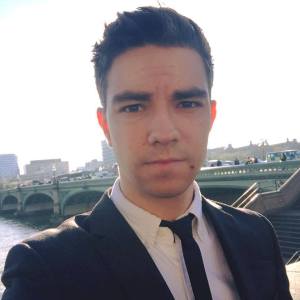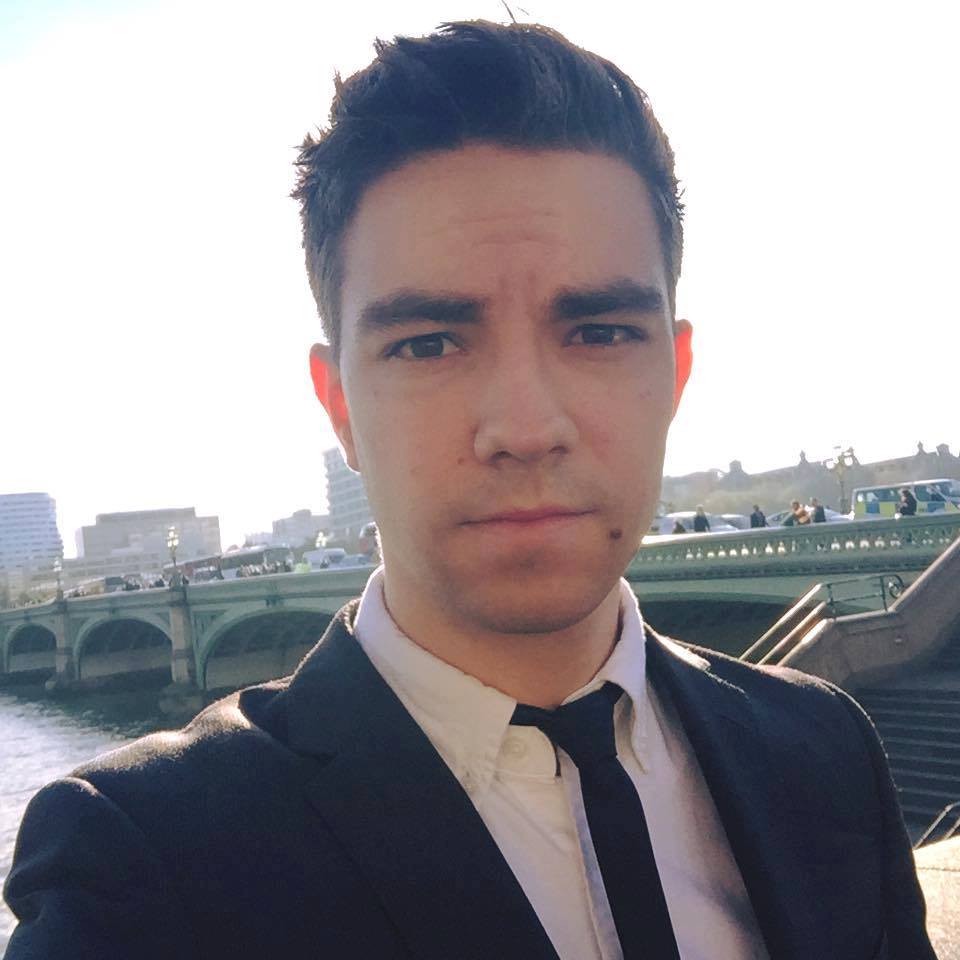 Bree Allegretti, Huffington Post
Aubrey is a former two-term Digital Media Officer, and now works as a Political Reporter for The Huffington Post.
He'll be appearing on the 'I've graduated… what next?!' panel with Jem – giving focused advice on applying for jobs and grad schemes after uni, as well as a forum for you to ask any questions about how to boss it in scary, post-degree life.
Brenda Wong, Debut
Brenda is the Social Media and Community Editor at Debut, and has worked at Student Beans, Hexjam, as well as writing for Warwick's The Boar while a student!
She'll be talking about personal branding, and is judging the Best Specialist Publication award!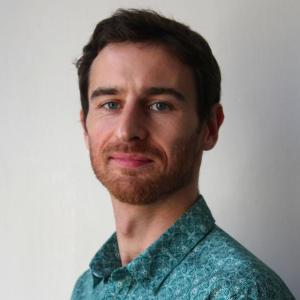 Seán Dagen Wood, Positive News
Seán is the editor-in-chief of Positive News and co-founder of the Constructive Journalism Project.
He'll be speaking to delegates  about constructive journalism and different approaches to journalism.
Charles Boutand, The Bureau of Investigative Journalism
Charles is a data journalist for the Bureau of Investigative Journalism.
He'll be speaking to delegates about data journalism.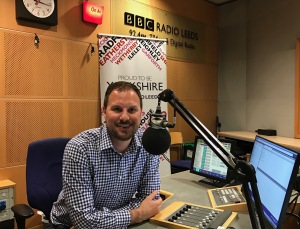 Gareth Jones, BBC Radio Leeds
Gareth has over 18 years' experience in sports media – from radio and television, to print, online and social media.
The Sports Editor at BBC Radio Leeds, Gareth will be speaking about why local news matters.
To see the full SPANC17 timetable, follow this link.
AGM & Elections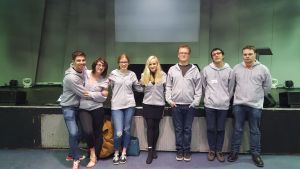 The SPA is your organisation, and the AGM is your opportunity to help shape it. Any member can submit policy to be voted on by the conference – we'll be releasing details on how to do so soon.
We're also looking for people to help shape the SPA for the future. Anyone actively involved in student media during the last year can run for election – and there's no cut off point to announce you're standing.
Candidates will each be asked to give a short two-minute talk on why they are running and their plans for the role, before answering questions from the floor.
Every member publication present will receive one vote, as supervised by an independent returning officer.
The roles we'll be looking to fill are:
Chair
Public spokesperson for the SPA, overseeing and supporting officers and the overall running of the association. Responsible for the finances of the SPA, and overseeing campaigns or lobbying. 
Digital Media Officer
Responsible for managing the SPA's online and social media presence, keeping the SPA website up-to-date and providing technical support as and when needed.
Development Officer
To be responsible for the development of the SPA, recruitment, training and overseeing regional officers, and to offer support, advice and run training for members.
Membership and Communications Officer
To maintain regular channels of communication with publications, increase SPA membership, process membership applications and maintain a public list of publication members, as well as take minutes of all meetings.
Marketing Officer
To oversee all events, including SPANC, and bring in sponsors.
Other roles, such as our regional officers and project officers, will be filled via application at a later date.

Sponsors & Partners
We couldn't put on #SPANC17 without the help of our wonderful sponsors and partners. Here's who they are!
Gorkana Jobs

One of the leading sponsors of #SPANC17, Gorkana Jobs are pleased to be returning to the conference for a second year.
One of the biggest (and best) job sites for journalism and PR, Gorkana are the go-to website for any graduate looking to break into the industry.
As well as attending our careers' fair at the weekend, Gorkana will be presenting the award for Best Reporter..
Press Association Training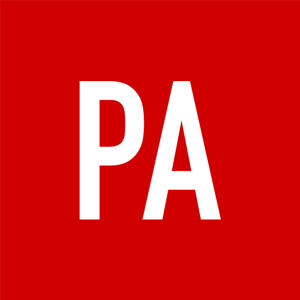 One of the country's leading providers of short courses, Press Association Training are also one of the leading sponsors of #SPANC17. They will also be judging and presenting the award for Best Publication.
As well as their fast track NCTJ course, PA also offer courses in other aspects of journalism, PR, and the media at their London centre.
They'll be joining us at the conference to chat to delegates and offer insight into how to break into journalism.
They are also kindly offering all delegates to #SPANC17 10% off their evening shorthand speed building classes.
Brighton Journalist Works

Brighton Journalist Works is one of the country's leading NCTJ short course providers, and a supporter of the SPA for several years.
We're delighted they're returning to the conference again in 2017 where they will giving a short talk to delegates on getting into journalism, as well as attending the careers fair.
They'll also be presenting the award for Best Interview.
City University

One of the country's leading providers of MA and BA Journalism courses, City University graduates have a strong track record in getting jobs across the news industry.
The SPA is delighted to have City University sponsoring #SPANC17, and they will also be presenting the award for Best News Story.
The Daily Mail

One of the country's biggest newspapers, the SPA are delighted to have the support of The Daily Mail.
The paper also run a number of year graduate schemes in newspaper journalism, online journalism, and sub-eding to help young people break into the industry.
This year they will be supporting the Outstanding Commitment award, which is judged by previous winner and Daily Mail sub-editor Ben Jackson.
The Media Society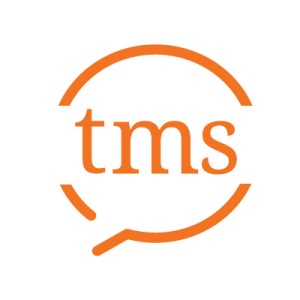 The Media Society is a charity for all those in and around the media.
As well as producing events and networking opportunities, they also run a series of initiatives to help young people break into the media and offer a subsided membership rate for students.
The SPA is delighted they will this year be sponsoring our Best Newcomer category.
University of Kent, Centre for Journalism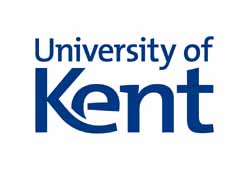 The University of Kent is a leading journalism university, offering both BA and MA courses at their campus in Medway.
Students are also able to take advantage of paid placements on local TV station KMTV.
We're delighted they are returning to SPANC in 2017, where they will be supporting the Best Feature award.
Association of British Science Writers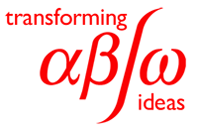 The Association of British Science Writers (ABSW) exists to help those who write about science and technology, and to improve the standard of science journalism in the UK.
They also offer specific support to student publications and journalists, as well as run their own awards.
The SPA is delighted to be working with ABSW for the first time this year, who are proudly sponsoring Best Specialist publication.
Camayak

Every publication sending delegates to SPANC17 will get a free three-year licence for Camayak software, worth up to £13,500.
Camayak are an online newsroom software company that help you run your newsroom and website remotely, covering everything from pitches and proofreading to messaging and calendars.
The scholarship also comes with a free subscription to Getty Images, allowing publications to use stock images on their websites.
University of Leeds

As well as being our gracious hosts for the event, the University of Leeds are also sponsoring SPANC17.
The University, established in 1904, is one of the largest higher education institutions in the UK. They are a world top 100 university, and are renowned globally for the quality of our teaching and research.
News Associates

Named as the top NCJT training course in the country, News Associates are very kindly sponsoring SPANC17, and will be giving a talk at the conference.
Grad Touch

 One of the best graduate employment websites in the country, GradTouch are very kindly sponsoring SPANC17.