#SPANC17 is the biggest event in the calendar of any student journalist in the UK and Ireland – and it's about to kick off!
Come prepared for a weekend full of talks from leading industry professionals, networking, awards – and, of course, hundreds of other student journalists.
This year we're headed to the University of Leeds, on May 6-7. Here's all the details you'll need to know:
Tickets
Conference Only: £55

Conference + Saturday night: £102


Conference+ 2 nights: £126
Tickets can be purchased here.
From there, you will need to create a guest account from the link on the top-left sidebar:

Fill in your details, then click the link in the email they send you.

This will take you back to the Leeds union website, where you'll need to log-in. This will take you back to the homepage.
Type in 'Gryphon' in the search bar at the top and click on what should be the first link under 'Organisations'.
Once you're back on the Gryphon's page, go to 'Shop' and select which SPANC17 ticket you want to buy.
Simples! 👍
Location
By Car: Go to Junction 43 of the M1 and follow signs to the University.
By Coach: Leeds coach station is 1.5 miles away from campus.
By Rail: University of Leeds is serviced by Leeds station, only 20 mins walk/bus away
By Air: Leeds Bradford airport is less than 10 miles away from the University.

Accommodation
All delegates who buy a ticket with accommodation included will be placed in a twin room in the Ibis hotel in Leeds city centre
The address is: 2 The Gateway North, Crown Point Road, LS9 8BQ.

Awards
The highlight of the student journalism calendar, the SPA Awards aims to recognise the very best in student media across both the UK and Ireland.
Nominations have now closed across 16 categories.
Entries will be shortlisted by professional journalists and announced on March 29.
The successfully shortlisted entries will then be put before industry experts and the winners will be announced at a glittering awards ceremony on at the conference.
Read more information on the different categories here.

Speakers
We'll be welcoming a huge range of speakers to take to the #SPANC17 floor, including some of the best in the industry.
There will be lectures, workshops, Q&A and more – but all focussed on what's more relevant to helping you.
James Ball, Buzzfeed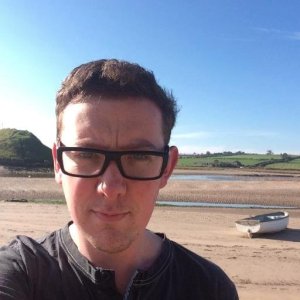 James is a special correspondent for Buzzfeed, and previously worked for The Guardian, and the Bureau of Investigative Journalism.
His book Post-Truth: How Bullshit Conquered The World on fake news, is out in May.
He previously spoke at the SPA-Media Society event Fake news: inside the problem and how to fix it in March.
AGM & Elections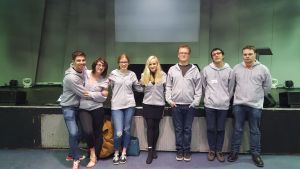 The SPA is your organisation, and the AGM is your opportunity to help shape it. Any member can submit policy to be voted on by the conference – we'll be releasing details on how to do so soon.
We're also looking for people to help shape the SPA for the future. Anyone actively involved in student media during the last year can run for election – and there's no cut off point to announce you're standing.
Candidates will each be asked to give a short two-minute talk on why they are running and their plans for the role, before answering questions from the floor.
Every member publication present will receive one vote, as supervised by an independent returning officer.
The roles we'll be looking to fill are:
Chair
Public spokesperson for the SPA, overseeing and supporting officers and the overall running of the association. Responsible for the finances of the SPA, and overseeing campaigns or lobbying. 
Digital Media Officer
Responsible for managing the SPA's online and social media presence, keeping the SPA website up-to-date and providing technical support as and when needed.
Development Officer
To be responsible for the development of the SPA, recruitment, training and overseeing regional officers, and to offer support, advice and run training for members.
Membership and Communications Officer
To maintain regular channels of communication with publications, increase SPA membership, process membership applications and maintain a public list of publication members, as well as take minutes of all meetings.
Marketing Officer
To oversee all events, including SPANC, and bring in sponsors.
Other roles, such as our regional officers and project officers, will be filled via application at a later date.

Sponsors & Partners
Camayak

Every publication which sends delegates to SPANC17 will get a free three-year licence for Camayak software, worth around £13,500.
Camayak are an online newsroom software company that help you run your newsroom and website remotely, covering everything from pitches and proof reading to messaging and calendars. The scholarship also comes with a free subscription to Getty Images, allowing publications to use stock images on their websites.