#SPANC19 is the biggest event in the calendar of any student journalist in the UK and Ireland – and it's about to kick off, with tickets on sale until March 1.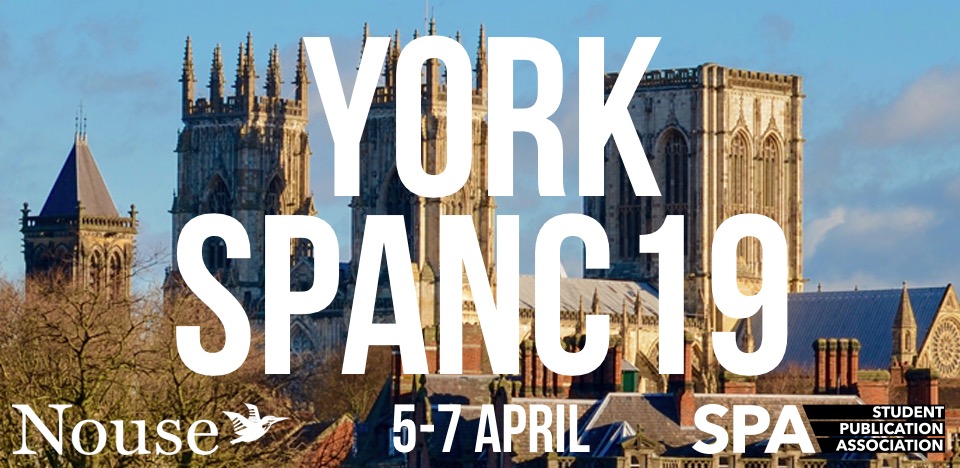 Come prepared for a weekend full of talks and workshops from leading industry professionals, networking, awards – and, of course, hundreds of other student journalists.
This year we're headed to the wonderful University of York, on April 5 – 7. Here are all the details you'll need to know:
Tickets and Timings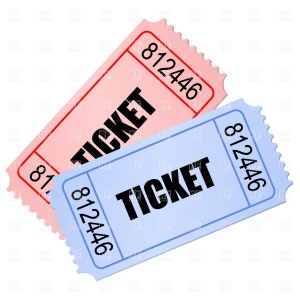 Accommodation tickets for the 2019 conference are only on sale until March 1, so get your tickets sharpish!
Your ticket to the conference will include everything you need for an amazing weekend – there are no added extras, and the event is run by volunteers at cost price.
As well as more than 40 different talks and workshops, delegates will also attend the #SPANC19 awards, with an amazing three-course dinner, as well as our Friday night pub quiz.
Buy Conference Only Tickets  – £70pp
Full access to all conference sessions on Saturday 6th and Sunday 7th
Full access to the prestigious #SPANC19 awards, including a three-course meal
Friday night entertainment evening
Lunch on both Saturday and Sunday
Breakfast on Sunday
Full welcome pack filled with goodies and freebies
Please note, accommodation included tickets have now sold out.

Location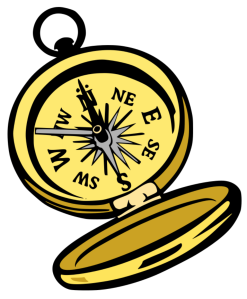 Wherever you're coming from, there are a range of options to get to York, with easy access to major roads, train stations and airports.
By Train: York train station has direct services to many major UK cities, including London (1 hr 50 mins), Edinburgh (2 hrs 23 mins), Birmingham (2 hrs 15 mins), Bristol Templemeads (4 hrs), Manchester (1 hr 24 mins), Liverpool (2 hrs 13 mins), Newcastle (55 mins) and Glasgow (3 hrs 24 mins). You can also travel from Cardiff in 4 hrs 35 mins.
The conference venue and hotels are a short bus or taxi ride direct from the railway station.
By Car: Miday between Edinburgh and London, York is easily accessible from both the M1 and M62.
By Coach: Both Megabus and National Rail run coach services to York from major cities and towns across the UK.
By Air: York is within travelling distance of Leeds/Bradford, Manchester, Humberside and Robin Hood Doncaster/Sheffield Airports.
There is a direct service between York and Leeds and Manchester Airports.
Accommodation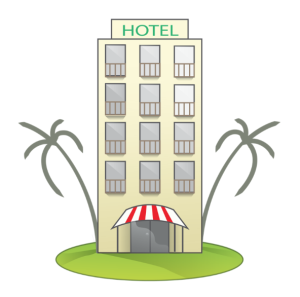 All delegates who bought a ticket with accommodation included will be sent specific details and placed in one of the following hotels.
One Night Accommodation – Franklin House
Those who have bought one-night accommodation will be in a single room in York University's Franklin House, on the university campus.
It is a ten-minute walk from the Student Union building, or a five-minute taxi.
Towels, linen, tea and coffee making facilities, a hairdryer, soap and a TV are provided. Pay and display parking is available on campus.
Check-into the hotel is from 2pm on Saturday, however, the conference venue will provide luggage storage.
Guests must check out of the hotel by 9.30am on Sunday.
Two Night Accommodation – Travelodge
Those who have bought two-night accommodation will be in a shared twin room in one of two Travelodge hotels in York:
Travelodge, York Central, Layerthorpe: Less than 10 minutes to the conference venue via taxi, the hotel is also just a 30-minute walk or bus ride away.
Free parking is available on site, however, parking on the university campus is pay and display.
Check-in is from 3pm on Friday, and delegates must check out by 12pm on Sunday. The conference venue will provide luggage storage on Sunday.
Travelodge, York Hull Road: Less than 10 minutes to the conference venue via taxi, the hotel is also just a 17-minute walk or bus ride away.
Free parking is available on site, however, parking on the university campus is pay and display.
Check-in is from 3pm on Friday, and delegates must check out by 12pm on Sunday. The conference venue will provide luggage storage on Sunday.
Awards
The most prestigious student journalism awards in the UK and Republic of Ireland, student journalists and recent graduates can submit their work to 21 categories.
Entries will be shortlisted and judged by professionals from across the media industry, with a shortlist released before the event.
Winners will be presented at #SPANC19's Saturday night awards ceremony.
Entries have now closed. You can view the shortlist here.
Speakers
Here's just a taste of what's to come – we've got plenty more in the pipeline!
Megha Mohan, Gender and Identity Correspondent at the BBC
Since September 2018, Megha has been the BBC's first Gender and Identity Correspondent and we're delighted she'll be giving one of our keynote speeches.
She was previously a senior multimedia staff reporter at the BBC's Digital Current Affairs department and her original reports include stories on the influence of the Alt-Right in global politics, the War on Drugs in the Philippines, the billion dollar live streaming industry in China, meme culture in India, and women in North Korea's army.
Rebecca Myers, Journalist at The Sunday Times 
A journalist for The Sunday Times, we're delighted Rebecca will be joining us on our sports journalism panel.
She was the Times and Sunday Times correspondent for the Commonwealth Games on Australia's Gold Coast in April 2018, and has also scored exclusive interviews with the sensational Nigerian bobsleigh team, stars of the Winter Olympics in Pyeongchang, and Chelsea Women manager Emma Hayes after the death of one of her newborn twins.
Jim Waterson, Media Editor at the Guardian
Currently Media Editor at The Guardian, we're thrilled that Jim will be joining us to give a keynote session on the future of digital media in the UK.
Previously, Jim launched the political news section at BuzzFeed, where he served as their Politics Editor and has also previously worked as a business and politics reporter at CityAM.
Charlie Brinkhurst-Cuff, Head of Editorial at gal-dem
Charlie is the Head of Editorial at gal-dem, and a news and features writer who has written and edited for publications including Dazed, the i Paper, the Guardian, VICE and the Financial Times.
We're thrilled to have her join us on our panel about starting your own publication, where she'll be sharing her experience of starting gal-dem, which led to her winning the 2017 Georgina Henry Award for Innovation in Journalism.
David Banks, Journalist & Author of McNae's Essential Law for Journalists
The author of the journalist's legal bible, McNae's Essential Law for Journalists, we're ecstatic to have David Banks joining us to give a bespoke media law workshop for our delegates.
David works with national and regional media as a media law trainer, and also has more than 30 years' experience as a journalist, currently contributing to The Mirror.
Fiona Webster, Head of Diploma at The Press Association
Experienced on almost all the national newsdesks, Fiona Webster has worked for The Sun, The Daily Mail, The Times and the Sunday Mirror.
She was also Associate Producer on ITV's flagship current affairs series Eyewitness, as well as presenting Britain Talks Back.
We're incredibly priviledged to have her return to #SPANC19 to deliver a practical, hands-on workshop on how to write a news story.
Helena Horton, News Reporter at The Daily Telegraph
A York Vision alum, we're excited to welcome Helena back to campus on our life after graduation panel, where she'll be talking about her experiences in the media after leaving student media.
Helena currently works as a News Reporter at The Telegraph, where she also edits Telegraph Refresh, a policy discussion forum aimed at reinvigorating quality debate. She has also previously worked for The Mirror on Ampp3d, UsVsTh3m and Social Content.
Owen Jones, Columnist and Author
A regular on the Guardian, the BBC and others, Owen Jones is a prominent voice in the UK political debate, as well as the author of Chavs: The Demonisation of the Working Class and The Establishment – And How They Get Away With It
We're delighted to be welcoming him to #SPANC19, where he'll be talking about how to pen an impactful comment piece.
Wedaeli Chibelushi, Freelance Reporter
A writer with bylines at The Independent, The Guardian, Refinery29, Black Ballad, Vice, and more, we're delighted to welcome Wedaeli to our freelance panel.
She is also the co-host of The Diss(ability) Track, a podcast which looks at living with a long term health condition or disability in the UK.
Thomas Mackintosh, Broadcast Journalist at BBC London
An award-winning journalist, we're delighted to be welcoming Thomas to be speaking at #SPANC19 about what to expect in your first five years as a journalist.
After graduating in 2015, he worked his way up to the position of Senior Journalist and Content Editor at the Croyden Advertiser, while also shifting at The Mirror. He has now joined BBC London, working on the BBC News Website.
Alice Pomfret, Founder and Editor of Akin Magazine
Alice Pomfret is the founder and editor of Akin Magazine, which she successfully crowdfunded from scratch. She is also a freelance magazine and book designer.
She'll be sharing her tips and advice in two sessions, one focused on how to successfully launch your own magazine, as well as looking at designing your publication.
Tony Hutchison, Former Police Detective & Author
Tony, a previous Detective Superintendent in charge of Cleveland Police's Murder Squad, was the man leading onto the inquiry into the fake death of 'canoe man' John Darwin in 2007.
He also set up the first national helpline for victims of Honour Based Violence and has delivered investigative training throughout the UK and beyond.
He'll be sharing insights from his time in the police force, and how police and the media can work together.
Liz Bates, Westminster Correspondent at The Yorkshire Post
Attempting to shed some light on UK politics in 2019, we're thrilled to be joined by Liz Bates, Westminister Correspondent at The Yorkshire Post.
Previously a Senior Reporter at PoliticsHome, Liz also recently uncovered comments by MP Chris Williamson about Labour's ongoing antisemitism row that led to him being suspended from the party.
Jem Collins, Founder and Director of Journo Resources
Jem is the founder and director of Journo Resources, a project which provides free tools and resources to help people break into and progress in the media industry.
She is also a freelance reporter with bylines at the i Paper, Metro.co.uk, PinkNews, RightsInfo and The Independent.
She'll be running a hands-on CV workshop, and will also be chairing the freelance and specialist journalism panels.
George Greenwood, Data-Led Investigations Journalist at The Times and The Sunday Times
Previously a reporter for BBC London, George Greenwood has recently started a new role focusing on data-led investigations for The Times and The Sunday Times.
With a love of Freedom of Information requests and all things data, he'll be sharing his tips on data and investigations at #SPANC19.
Sarah Wishart, Creative Director of RightsInfo
Also returning for 2019, Sarah Wishart will be giving publications practical advice on design as part of our panel.
Currently the Creative Director at RightsInfo, she has a wealth of experience in branding and design, previously working for UCL and the Royal Society of the Arts.
Rachael Nellist, Founder of Bumble Magazine
Rachael is the founder of Bumble Magazine, a bi-annual magazine which focuses on the beauty of nature.
She came up with the idea after finding other wildlife magazines were inaccessible to those without a science background, wanting to open up wildlife to all. She'll be speaking on our design panel in York.
Laura Abernethy, Deputy Lifestyle Editor at Metro.co.uk
We're thrilled to welcome Laura to #SPANC19, who'll be running a session on lifestyle journalism and features.
Currently the Deputy Editor of Metro.co.uk's lifestyle section, she has also previously worked for PA Real Life and the Belfast Telegraph.
Emma Robinson, Accreditation Manager at the NCTJ
Previously news editor and crime reporter at the Essex Echo, Emma Robinson is now the accreditation manager at the National Council for the Training of Journalists.
We're really excited to welcome her to #SPANC19, where she'll be giving delegates a flavour of what the NCTJ offers.
Bill Coles, Former Royal Reporter at The Sun and Author
A former tabloid hack, including a stint as the Sun's royal reporter, Bill Coles is now a firm fixture at events for student journalists around the country.
As well as writing a book of best practice, he's also given out thousands of sharks teeth, as you'll see for yourself if you watch his talk.
Marie Le Conte, Freelance Reporter
We're thrilled to be welcoming Marie to our freelance panel at #SPANC19, where she'll be sharing her experiences of going freelancing and political journalism.
She's previously worked at The Telegraph, The Evening Standard and BuzzFeed to name a few, and her next book is coming out in September this year.
Eve Livingston, Freelance Reporter
A freelance writer based in Scotland with bylines in the Guardian, Independent, Dazed, Vice and more, we're delighted to have Eve on our freelance panel.
She's also a committee member for Women in Journalism in Scotland, and has recently launched a newsletter on free speech.
Shingi Mararike, Reporter at The Sunday Times
Shingi made history at News UK when he became The Sunday Times' first ever apprentice, after being determined to join the paper he had grown up with.
He's now a full-time reporter with the team, and has scored a number of exclusives and front pages, and will be sharing his knowledge on our panel on journalism after university.
Jess Brammar, Head of News at The Huffington Post
Currently Head of News at The Huffington Post, we're delighted to have Jess Brammar join us for one of our key note sessions, where she'll be talking about how the future of digital journalism is bright.
Previously she worked at Newsnight and even more previously at ITN.
Chris Scott, Podcast Channel Producer at Sky News
Podcast channel producer at Sky News, Chris puts together impactful and engaging journalism. He's also previously worked as a multiplatform editor at CNN and the social media editor at the Newcastle Chronicle.
He'll be sharing his insight on how to make the important interesting, and getting the most of your digital platforms.
Sarah Jones, Head of Bournemouth School of Media
Is virtual reality (VR) the next step for journalism? There's no one better to ask that Sarah Jones, who focuses on using 360-degree tech and VR to build new forms of narratives.
She'll be joining us to discuss how you can bring VR and journalism together to create powerful stories.
Neil Callanan, London Bureau Chief of Bloomberg
Formerly the business editor of The Sunday Times, Neil Callanan now works as the London Bureau Chief of Bloomberg.
We're thrilled to be welcoming him to #SPANC19 where he'll be talking about why business news and 'following the money' matters – as well as how to start doing it as a student.
Sian Elvin, Social Media Editor of My London
As the social media editor of My London, and previously Kent Live, Sian has developed a canny knack for getting people talking about a story.
She'll be joining us for a practical session on how to run social media for your publication.
Hussein Kesvani, Editor of MEL Magazine
Hussein is a writer and editor for MEL Magazine, a digital magazine for men. He also appears on Trash Future Pod, talking about why everything sucks.
He'll be joining us to talk about feature writing, and how to talk to a specific audience.
Adam Bloodsworth, Freelance Journalist
Adam has contributed to outlets including The Independent, PinkNews, Metro.co.uk and the i Paper, and we're delighted to have him join us for this year's conference.
He'll be on our specialist reporting panel, talking about how to carve a niche – and why it's a great option.
Geri Scott, Health and Political Correspondent for the Eastern Daily Press
Covering all things health and politics for Norfolk and Suffolk, Geri has been getting behind the headlines for years, as well as appearing on the New European's podcast.
She'll be joining us on the specialist journalism panel, talking about how to find a specialist scoop and cover a patch.
Brenda Wong, Personal Branding and Social Media Strategy Consultant
Ever wondered just how to brand yourself online? Should you be tweeting more or less? Should there be pictures of cats? Brenda will sort you out.
Previously a writer and editor for StudentBeans, DebutCareers, and Hexjam, she now focuses on branding and social media.
AGM & Elections
The SPA is your organisation, and the AGM is your opportunity to help shape it. Any member can submit policy to be voted on by the conference – we'll be releasing details on how to do so soon.
We're also looking for people to help shape the SPA for the future. Anyone actively involved in student media during the last year can run for election – and there's no cut off point to announce you're standing.
Candidates will each be asked to give a short two-minute talk on why they are running and their plans for the role, before answering questions from the floor.
Every member publication present will receive one vote, as supervised by an independent returning officer.
The roles we'll be looking to fill are:
Chair
Public spokesperson for the SPA, overseeing and supporting officers and the overall running of the association. Responsible for the finances of the SPA, and overseeing campaigns or lobbying. 
Digital Media Officer
Responsible for managing the SPA's online and social media presence, keeping the SPA website up-to-date and providing technical support as and when needed.
Development Officer
To be responsible for the development of the SPA, recruitment, training and overseeing regional officers, and to offer support, advice and run training for members.
Membership and Communications Officer
To maintain regular channels of communication with publications, increase SPA membership, process membership applications and maintain a public list of publication members, as well as take minutes of all meetings.
Marketing Officer
To oversee all events, including SPANC, and bring in sponsors.
Other roles, such as our regional officers and project officers, will be filled via application at a later date.

Sponsors
More details to follow.