The SPA is proud to announce that this year's annual conference will be held at Sheffield Students' Union.
Sponsored by the University of Sheffield and co-organised by Forge Press, this promises to be the biggest and best SPANC yet.
Expect a weekend full of talks, panels and networking with industry professionals. It's also set to play host to the first-ever SPA Careers Fair, brought to you by Bloomberg.
Tickets are now on sale, with conference-only tickets available for just £55, and accommodated tickets starting from £90. That's over 20% cheaper than last year!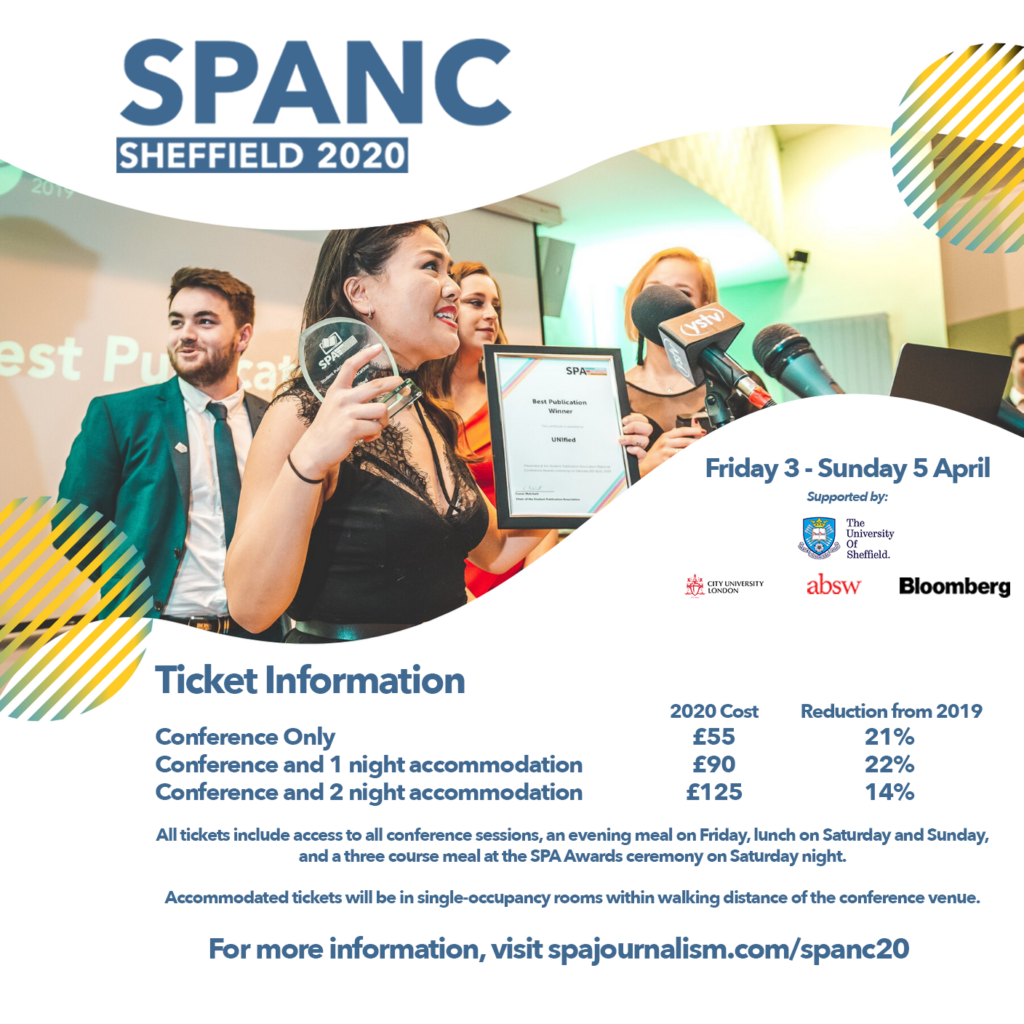 You can purchase your tickets now, right here:
Diversity Bursary
The SPA Diversity Bursary is now open for applications. Supported by the Printing Charity, the Society of Editors and Maxim PR, the bursary aims to improve access to SPANC for students in underrepresented groups by covering the cost of attendance.
You can submit your application for the Diversity Bursary here. The deadline for applications is at 23:59 on Friday 7 February.
The terms and conditions for the Diversity Bursary can be found here. If you want to have any questions about the Diversity Bursary, or want to help sponsor students to attend SPANC20, please email chair@spajournalism.com or jem@spajournalism.com.
SPA Awards
The SPA Awards will return for 2020, with the winners announced at SPANC.
More information about this year's Awards will be made available soon.
Latest #SPANC20 news