Social media is a fantastic way to promote the content on your publication's website. To make sure you use social media to its best advantage here is some advice for you to consider: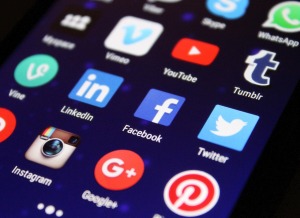 1.Be specific. On social media (and particularly on Twitter) you don't have many words to tell your story. Make sure your content is punchy and to the point.
2. Include links. Using social media is a great way to direct traffic onto your website and to get people to read your content in full. Ensure that any content you post on social media is accompanied with a link.
3. Adding pictures, graphics, or videos to your social media output can help increase engagement. Some social media outlets such as Facebook even place content with media higher on a user's feed making it more likely to be seen.
4. When to post. Time your social media posts to when people are most likely to read it. For example, if you post content on a social media platform at 9.15am, students are likely to be in lecturers. Try to time posts to on the hour when they may check their social media in between classes and during hours when they are likely to be at lunch.
5. Find a voice. Your social media will look much more professional if it is all given in the same 'voice.' You do not want it to be obvious each time content is posted by someone different. The tone used on your social media should reflect your publication, rather than any individual on your team.
6. Use as many platforms as possible. Make sure that you promote your content on as many social media platforms as possible to help maximise their reach with your readers. Online websites such as Hootsuite can be used to help post content on multiple platforms at the same time as well as schedule when it will be posted.