The Student Publication Association aims to be as accountable and transparent as possible and aims to publish documents as contemporaneously as is practicable, allowing our members to review the work we do and ensure we are meeting the standards they expect from us.
Should you have any queries which are not answered by the documents on this page, please contact chair@spajournalism.com and we will aim to assist you as soon as possible.
Governing Documents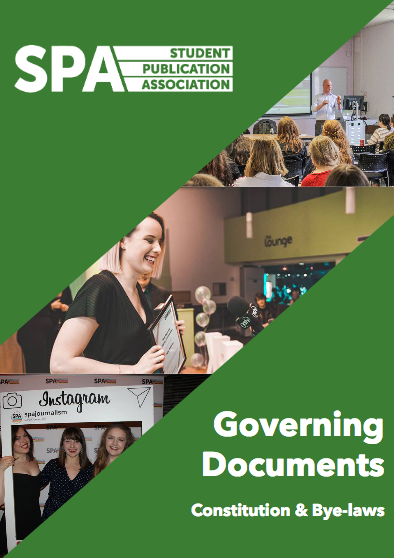 Approved on 23 October 2019 – in force as of 15 January 2020. As amended on 3 October 2020.

The AGM Guide 2023
Privacy Policy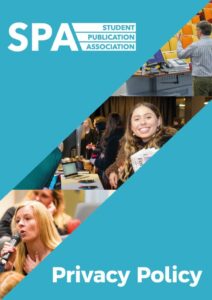 ---
Minutes
Below are minutes of relevant meetings carried out by SPA executive committee members and trustees. As well as annual meetings trustees and executive members meet at regular intervals throughout the year, agendas and minutes of these meetings are available on request from membership@spajournalism.com
Annual General Meeting – 10 April 2022
Annual General Meeting – 3 October 2020
Trustees' Annual Report