#SPANC16 is the biggest event in the calendar of any student journalist in the UK and Ireland – and it's about to kick off!
Come prepared for a weekend full of talks from leading industry professionals, networking, awards – and, of course, hundreds of other student journalists.
This year we're headed to the wonderful Loughborough University, from April 8 – 10. Here's all the details you'll need to know:
Tickets
We've put together a range of ticket options to make sure everything is covered and you have a great weekend without worrying about any added extras.
You can either buy a conference ticket solo style, or get the best value by bundling in accommodation, a short five minute walk from campus.
Conference Ticket Only: £55
Conference + 1 Night Accommodation: £91
Conference + 2 Night Accommodation: £128
You can now buy tickets from the Loughborough Students' Union website. Early bird tickets will only be on sale for two weeks, at which point standard pricing will begin.
Included in your ticket price:
Entry to Friday evening entertainment and social
Full Entry to the conference and all speakers, workshops and debates
Entry to the prestigious SPA Awards Evening, with three course meal
Lunch on both Saturday and Sunday of the conference
Welcome pack on arrival with goodies, offers and information
Single room accommodation 5 minute walk from conference venue*
Breakfast*
* These benefits are only included with tickets sold with the accommodation option.
Location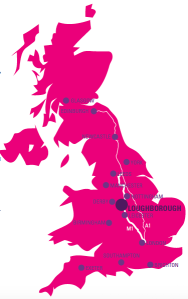 Based in the Midlands, Loughborough is an ideal location to get to – whatever part of the UK you're coming from!
By Car: Just two miles off the M1, simply leave the motorway at Junction 23. You should also find the University well sign-posted on all other main routes – sat nav users should use the post code LE11 3TT.
By Coach: Loughborough town centre is well served by National Express services, and a short local bus ride will take you straight to campus.
By Rail: Loughborough has its own train station, with direct links to many large cities. The station is a ten minute bus ride away from campus, with a regular service operating daily, or taxis usually cost £5/6.
By Air: East Midlands Airport is just 7 miles away from the university, and offers both international and domestic flights.

Accommodation

We're delighted to be able to offer delegates single rooms in Loughborough's Royce Hall, just a five minute walk from the conference venue.
Breakfast is also included in the price of the ticket, and there will be access to shared kitchen facilities.
For further details on Royce Hall, visit the Loughborough website.

Awards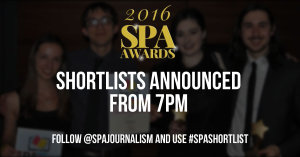 The highlight of the student journalism calendar, the SPA Awards aims to recognise the very best in student media across both the UK and Ireland.
Students and recent graduates have submitted entries across 16 different categories.
Entries will be put before industry experts, and the winners are announced at a glittering awards ceremony on Saturday April 9, during the conference.
Speakers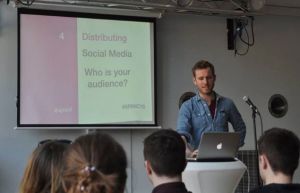 We'll be welcoming a huge range of speakers to take to the #SPANC16 floor, including some of the best in the industry.
There will be lectures, workshops, Q&A and more – but all focussed on what's more relevant to helping you.
We'll use this space to update you on the latest confirmations – so check back frequently for the latest announcements about who you can expect to see on the weekend.
Bill Coles, 'Reformed' Tabloid Journalist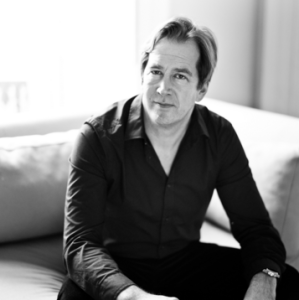 The crowd's runaway favourite from #SPANC14 with a shark's tooth for every delegate, Bill Coles describes himself as a 'reformed tabloid journalist'.
He now writes novels, particularly love stories and occasionally still dabbles in journalism and even sometimes teaches it too.
Bill has written a bestselling How-To Guide for journalists – "Red Top" – which largely details all his many cock-ups on The Sun, as well as how best to avoid them.
David Levesley, Sky News Journalist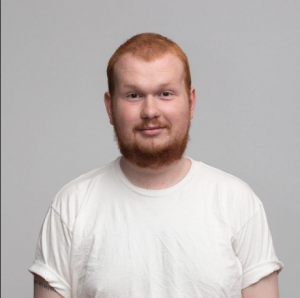 Storming the show at #SPAMidlands, David is back with with his humorous anecdotes and predictions of news on Tinder.
He works as a Social Media Producer at Sky, helping to create video, graphics and other content for Facebook, Twitter, Instagram, Vine and more.
He has also written about hook-up apps, queer equality, opera and animation for the Guardian, the Daily Beast, the Independent, the BBC, Vice, Slate and Mic among others.
Richard Brooks, VP Union Development, NUS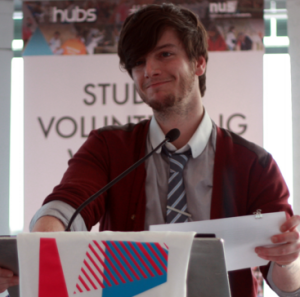 Whether you're an independent student publication or funded by your union, working with the SU isn't always easy.
Richard Brooks, VP Union Development at the National Union of Students, will be taking to the conference floor to discuss how to build a positive relationship with your union that works for everyone.
Whether you've got gripes about funding, coverage or censorship, this session should help you to find a positive resolution.
Ella Dove, Prima and Good Housekeeping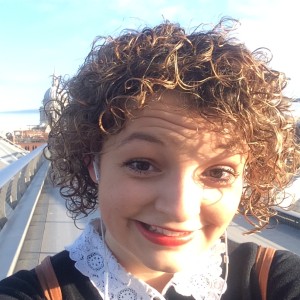 Ella is currently the feature writer at Good Housekeeping and Prima Magazines and will be talking about finding and crafting the perfect feature.
She began her career at Woman's Weekly, where she was frequently referred to as 'the workie who never left.'
In her current role, Ella's focus is on real life features, and she handles the monthly reader shoots for both magazines, as well as writing standalone personal journey stories. She shoehorns stories about dogs in whenever she can…
Adrian Seal, Press Association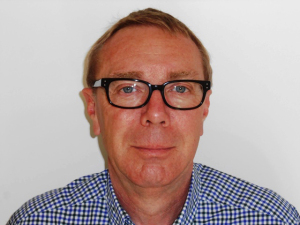 A journalist with more than 30 years' experience, Adrian has held a number of senior editorial positions on regional newspapers with Trinity Mirror, the UK's largest newspaper publisher.
He was previously Editor in Chief of newspaper groups in Surrey & Sussex, Berkshire and West London and Bucks and prior to that a news and sports reporter.
He now works as a journalism trainer and tutor, including for the Press Association, and will be sharing his insight with the conference!
Caroline North, Brighton Journalist Works
Caroline started her career in journalism as a research editor for Reader's Digest magazine in Paris followed by a stint at MTV Europe as it set up in Camden.
A freelance career with projects for Radio 4 and People magazine followed whilst teaching journalism at the Harlow School of Journalism. Then
a move to China where she was the daily news programme
editor and anchor for the English language service at Radio
Beijing.
She helped devise and launch their flagship Olympics news programme and later co-hosted the morning magazine show. Her favourite freelance project was a commission from the Chinese Ministry of Transport to be the recorded announcer on an extension to the Beijing subway system.
Caroline is now a tutor at Brighton Journalist Works specialising in news and feature writing.
AGM & Elections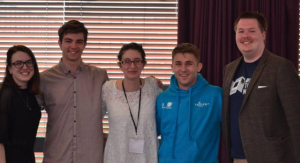 The SPA is your organisation, and the AGM is your opportunity to help shape it. Any member can submit policy to be voted on by the conference – simply email your motion to development@spajournalism.com by April 9 at 11.59pm.
We're also looking for people to help shape the SPA for the future. Anyone actively involved in student media during the last year can run for election – and there's no cut off point to announce you're standing.
Candidates will each be asked to give a short two minute talk on why they are running and their plans for the role, before answering questions from the floor.
Every member publication present will receive one vote, as supervised by an independent returning officer.
The roles we'll be looking to fill are:
Chair
To be the public spokesperson for the SPA, to oversee and support other officers and the overall running of the association. Responsible for the finances of the SPA, and overseeing any campaigns or lobbying. 
Digital Media Officer
To manage the SPA's online and social media presence, keep the SPA website up to date and to provide technical support as and when needed.
Development Officer
To be responsible for the development of the SPA, recruitment, training and overseeing regional officers, and to offer support, advice and training to members.
Membership and Communications Officer
To develop and maintain two way communication with publications, increase SPA membership, process membership applications and maintain a public list of publication members, as well as take minutes of all meetings.
Marketing Officer
To oversee all events, including SPANC, and help to raise the profile of the SPA.
Other roles, such as our regional officers and online editor, will be filled via application at a later date.

Sponsors & Partners
We're delighted to announce that #SPANC16 will be sponsored by a number organisations. We'll be updating this page as they join us – do check back to see which big names are on board!
Brighton Journalist Works


One of the leading providers of NCTJ short courses, Brighton Journalist Works will be attending #SPANC16 to talk to delegates about how to get into journalism, as well as sponsoring our Best Use of Digital Media Award.
Press Association Training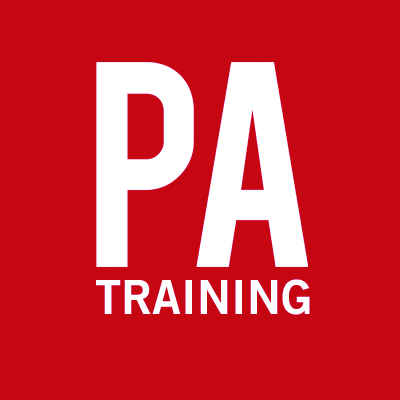 Industry leaders in short course NCTJs, with specialist options for studying sports and magazines, you can learn to become a journalist with PA Training in both London and Newcastle. They'll be attending #SPANC16 and are also sponsoring our Best Publication Awards.
University of Kent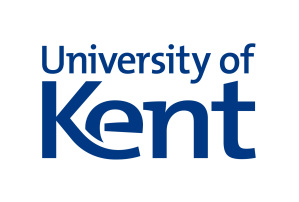 Respected both academically and within the industry, the University of Kent's Centre for Journalism offers both MA and BA courses in multimedia journalism accredited by the NCTJ. They'll be sponsoring our Best Reporter Award and attending #SPANC16 so you can have a chat!
Gorkana Jobs

Graduating this year and in need of a journalism or PR gig? Look no further than Gorkana Jobs, one of the UK's leading job sites. They'll be attending #SPANC16 – and we think you'll be excited to see how many jobs they have listed!
News Associates

Looking for the UK's top ranked journalism school? Look no further than News Associates, running full and part time courses in both London and Manchester.
Cardiff University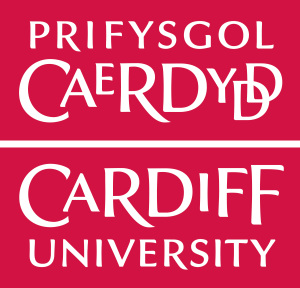 Cardiff University are a top rated institution in the UK for media teaching and research that helps to shape international media, journalism and communication landscapes. They offer a range of courses and will be available to chat at #SPANC16.
journohub
journohub is a two-way tool for new writers, freelance journalists and commissioning editors. 
It enables established freelancers and new journalists to pitch to many appropriate commissioning editors at the same time at the touch of a button – no more wondering which publication to send a story idea to or searching for the name and contact details of the best person to receive it. In addition journalists can syndicate their work through their very own online portfolio, build up their contacts' list and network with future employees, talk to other journalists on the hub's message board and hear about jobs, training opportunities and media events. 
Vibrant Colour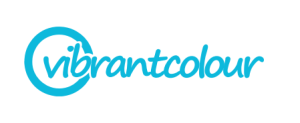 Are you paying too much to print your paper? Or are you lacking some business cards to show off how wonderful you are? Look no further than Vibrant Colour – who are running a special offer for #SPANC16 delegates!