After a three year hiatus, the biggest event in the student journalism calendar is back. #SPANC22 is coming to Sheffield from April 8-10 with our best range of speakers and workshops yet, a prestigious awards ceremony, and the chance for networking, as well as collaboration with industry sponsors and student journalists from campuses across the UK and Ireland.

Hosted by our member publications Forge Press and Liberty Belle, you can find out everything you need to know on this page.
Tickets & Timings
Ticket sales were open until Friday 25 March 2022.
Registration will open on the afternoon of Friday April 8, where you'll be able to pick up your schedule and welcome packs. You'll then be able to check into your accommodation before joining us for an evening social at the Students' Union, exclusively for conference members.
On Saturday, sessions begin at 9.30am, with plenty of time to network and get one-to-one advice (and eat lunch, which is provided). The sessions will end at 5pm to allow everyone the time to get ready for the awards dinner at 7pm. Both alcohol and soft drinks will be provided.
On Sunday, the conference will resume at 10am and run until 4pm, at which point we'll all say our goodbyes until next year.
Diversity Bursary Information
As part of a bid to make the conference as accessible as possible, we are pleased to be running our diversity bursary, which covers all travel, accommodation, and food for those who might otherwise be unable to attend the conference.
This has been kindly sponsored by the Printing Charity and the Jourrnalists' Charity.
Applications have now closed.
The SPA has looked to select individuals who are currently underrepresented in journalism. This includes, but is not limited to, those from lower socio-economic backgrounds, those living outside London, or those who identify as BAME, LGBTQ+, or disabled.
The SPA has also supported members making funding bids to their students' union to attend the conference.
Awards
Nominations for our National Awards have now closed. The shortlists have been released, and can be accessed here.
Location
Sheffield is easily accessible by a number of means:
By Train: Sheffield Station provides a range of easy connections across the UK. London can be reached in two hours, Manchester in 53 minutes and Leeds in 45 minutes. The main university campus is a 20 minute walk away, or a 10 minute tram journey.
By Coach: National Express coaches serve Sheffield Interchange. Megabus and Flixbus both serve Meadowhall Interchange, which is a short tram ride away.
By Car: Sheffield is easily accessible by a number of motorways, including the M1 and M18 from the South and East and M1 and A61 from the North.
By Air:  The nearest airport is Doncaster Sheffield (DSA) and Manchester Airport (MAN) also operates a train service to the city.
Accommodation
All delegates who have bought an early bird ticket with accommodation included have been placed in a single room at Jonas Hotel, which is a 20 minute bus ride, or a 20 minute walk from campus.
All delegates who bought after this date will be in twin rooms at either Travelodge Meadowhall or Russell Scott BackPackers. This will be confirmed with you after booking. We will place delegates from the same publication together.
Speakers
We'll be welcoming a huge range of speakers to take to the #SPANC22 floor, including some of the best in the industry. There will be lectures, workshops, Q&A and more – but all focussed on what's relevant to helping you.
Joining us are:
Lewis Goodall
Lewis is Policy Editor for BBC Newsnight. Before this he was Political Correspondent for Sky News. At Newsnight his work has centred on the tragedy in Britain's care homes, the exams fiasco, Britain's building safety scandal, the refugee crisis in Calais and most recently the war in Ukraine. His work on the exams fiasco was nominated for an Orwell Prize. He is also the author of "Left for Dead?"(2018), a book about Jeremy Corbyn's Labour.
Hannah Ajala
Hannah is an international journalist currently specialising in podcasts for the BBC – and has recently spent up to two years travelling across Africa working on a range of stories and broadcasting for international organisations. She's passionate about shedding positive and engaging light on stories coming from communities which are often misrepresented and marginalised.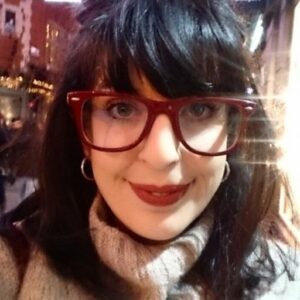 Sirena Bergman
Sirena is an editor on Digital Culture at Insider, based in London. She was previously the editor of indy100, The Independent's viral news and online culture vertical, and has written about digital culture, politics and social justice for publications including VICE, Vox, Mashable, The Cut, and Refinery29, among others. She has also worked in-house at The Guardian, Mental Floss and the Times Educational Supplement.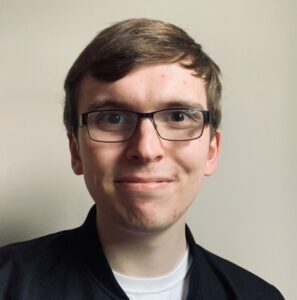 Liam O'Dell
Liam is an award-winning Deaf and disabled journalist and campaigner. He writes regularly for Metro.co.uk, The Independent, Indy100 and The Limping Chicken, which is a Deaf news website. During his time at the University of Lincoln, where he studied a BA (Hons) in Journalism, Liam was the News Editor and later Editor of their student newspaper, The Linc. Since graduating, he has also had articles published in The Guardian, HuffPost, The Verge and WIRED, and now reviews theatre productions on his website, liamodell.com.
Jasmine Kaur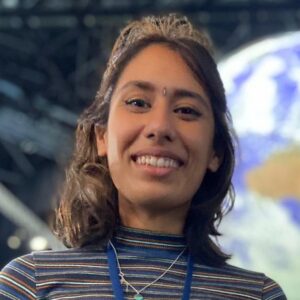 Jasmine is a producer on Sky News' Daily Climate Show, the first daily prime time news show dedicated to climate change. She was a producer on the RTS-winning show Climate Live which provided 24/7 coverage of COP26. Before taking on her climate brief, Jasmine produced and presented a documentary examining arranged marriages for Sky News. Before joining Sky News, Jasmine studied English Literature at Leicester University. Upon graduation, she worked across print, digital and radio in her previous roles at The Spectator, BBC Cambridgeshire and CommunicorpUK.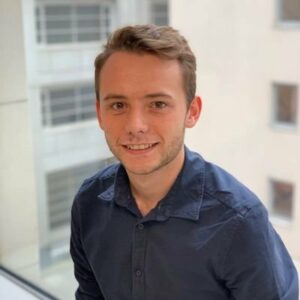 Chris Curtis
Chris is the Head of Political Polling for Opinium Research. He works for a wide range of organisations to help them better understand the public's attitudes to political and public policy issues. This includes political parties, think tanks, government departments and charities. He runs regular polling for news and media organisations, including the Sun, the Observer, the BBC, and Channel 4.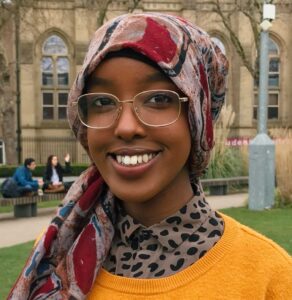 Nimo Omer
Nimo has recently started as Assistant Editor on the Guardian's Daily Newsletter. Before this, she spent a year and a half working for slow news publisher Tortoise media, where she worked across audio and digital publishing. In this role she hosted and wrote for the daily news podcast the Sensemaker, as well as researching for the weekly investigative podcast, the Slow Newscast.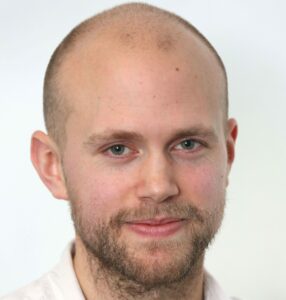 Stephen Jones
Steve leads a new department responsible for data and insight at PA Media, the UK and Ireland's national news agency. Their work involves building a detailed understanding of how journalists and their audiences are engaging with the many thousand words, pictures and video PA publishes each day. This insight is then used to inform the work of our editorial teams and also helps guide strategy across the business. Steve was previously PA's social media editor, running a team responsible for gathering and verifying user-generated content. Before that he worked at ITV News and MSN UK.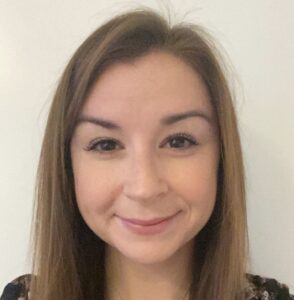 Lucy Dyer
Lucy is the editorial development manager at News Associates (our Headline Sponsor) with the responsibility for securing their trainees – across all postgraduate and undergraduate courses – their pathways into journalism. She is an NCTJ-trained journalist who has worked in local and national news and women's magazines, she has a passion for social media, emerging digital platforms and shorthand.
Maya Wolfe-Robinson
Maya has worked at the Guardian for 12 years. In that time she has covered legal affairs, been a Commissioning Editor on opinion and in the multimedia department. She is now part of the paper's dedicated North of England team. Working as a Correspondent, Maya is based in Manchester, where the Guardian was originally based.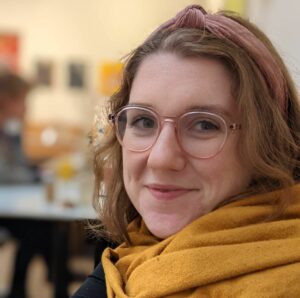 Caitlin Doherty 
Caitlin is the Westminster Correspondent at the Yorkshire Post. A former General News Reporter with the Press Association, she has swapped the crime/Royals/courts/anything and everything beat for the relative serenity of Westminster in April 2021. Caitlin graduated from her degree in "running a student newspaper" alongside a BA in English Literature at UEA in 2017, and then got a Masters in Newspaper Journalism from City, University of London.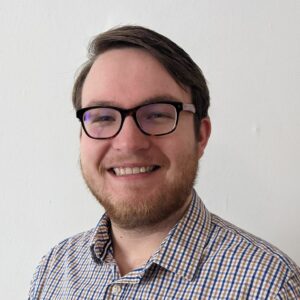 Conor Matchett
Conor is Deputy Political Editor at The Scotsman. He started his career at the Eastern Daily Press in Norfolk before moving to Edinburgh to work for the Edinburgh Evening News. He is also a former Chair of the SPA who served from 2018-2019, Development Officer from 2017-2018 and Regional Officer for Scotland from 2016-2017. Conor is an alumnus of The Student, based at Edinburgh University.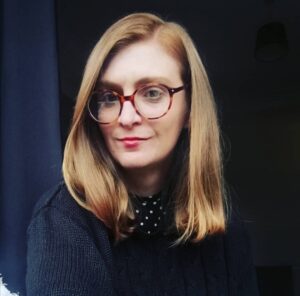 Rachel Charlton-Dailey
Rachel Charlton-Dailey is a journalist and disability activist. She is the founder and editor in chief of The Unwritten, a publication that tells disabled peoples stories without reducing them to inspiration or trauma. She covers health and disability at Verywell Health and also has bylines including HuffPost, BBC, Metro and Digital Spy. Last year, Rachel won the Women in Journalism Georgina Henry award for digital innovation and was featured in the Shaw Trust Disability Power 100. 
Edd Dracott
As editor of the social desk at PA, Edd manages a team of six that apply modern techniques to traditional reporting. Producing stories for PA's newswire, the team combines social media and open-source intelligence (OSINT) tools with a good old fashioned phone call. They specialise in finding tales of human interest and contacting witnesses and case studies for major breaking news, with most recent work focused on speaking to those sadly embroiled with the war in Ukraine. Edd has been at PA for six years, starting on their trainee course before getting a temporary contract in the newsroom and moving between a series of desks, before landing this role last year.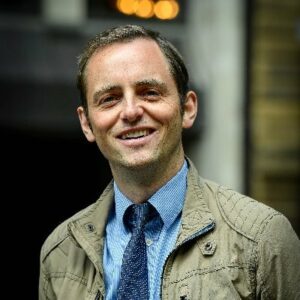 Rob Parsons
Rob Parsons is Editor of The Northern Agenda, a political newsletter for the North of England produced by Reach, the publisher of the Manchester Evening News and Newcastle Chronicle. He was previously Political Editor at The Yorkshire Post in Leeds and has worked at the London Evening Standard, Nottingham Post and Stoke Sentinel earlier in his career.
Jasmine Cameron-Chileshe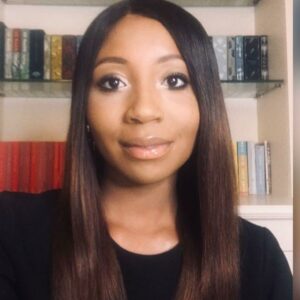 Jasmine Cameron-Chileshe is a political journalist at the Financial Times. Jasmine has written extensively on health policy, helping to shape the FT's coverage of the pandemic and vaccine rollout. She has also covered key political events within the UK and abroad including the G7 summit, the ongoing Ukraine conflict and the election of US President Joe Biden. Prior to joining the FT, she worked as a reporter at the Telegraph newspaper.
Robyn Vinter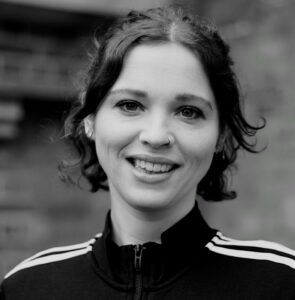 Robyn Vinter is an award-winning investigative journalist who writes for national and regional publications like The Observer, The Guardian, the i newspaper and the Sunday Mirror. She was formerly a reporter at the Yorkshire Post and previously ran The Overtake, an investigative news website. She hails from Leeds and is currently a fellow of the Reuters Institute at the University of Oxford.
Lindsay Pantry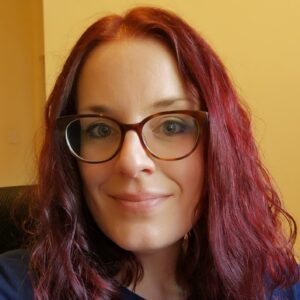 Lindsay Pantry is a teacher at the University of Sheffield's Journalism Department, teaching everything from the basics of intro writing to delving into the depths of investigative journalism. She joined the department in 2020 from The Yorkshire Post, where she was an award-winning social affairs correspondent, working on a range of issues including social care, the ageing population and tackling loneliness. She also spent time covering the newsdesk of both the YP and the Yorkshire Evening Post. Lindsay was previously the news editor of several weekly newspapers in Yorkshire, including the Dewsbury Reporter, and deputy news editor of the Wakefield Express. Throughout her career she has interviewed prime ministers and secretaries of state, celebrities and artists, and best of all, ordinary people achieving the extraordinary.
Aisha Zahid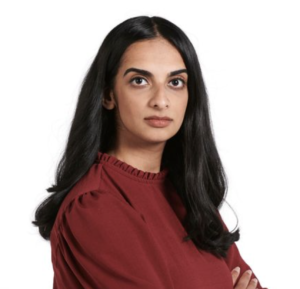 Aisha is a news reporter at Sky News, regularly covering home and international stories and breaking news – on location and in the studio. She has worked on a number of major stories including the Afghanistan evacuation, migrant channel crossings and supply crisis. Aisha also regularly contributes to Sky News' digital platforms – writing copy, feeding into live blogs on the website and hosting Instagram lives on topics ranging from politics and Covid to climate issues. She has received several award nominations for her work. During her time at the University of Warwick, Aisha was deputy editor-in-chief of campus newspaper The Boar and hosted her own radio show called The Vocal Hub.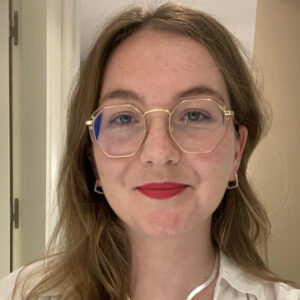 Hannah Tomes
Hannah is newsletter editor at The Spectator, in charge of the magazine's 12 editorial newsletters – including two daily politics and current affairs briefings. She also writes for the magazine and its website. Before this, she spent three years at the Daily Mail as a sub-editor on the newsdesk and latterly as a commissioning editor on the features desk. She joined the Mail through its graduate trainee scheme in 2018 after completing an MA in Journalism at the University of Sheffield.
Ollie Cole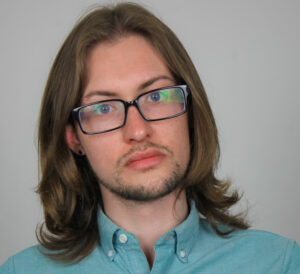 Ollie is a producer at Times Radio – the UK's newest national speech radio brand and the broadcasting arm of The Times & Sunday Times. He produces the station's weekday Drive programme hosted by John Pienaar and Cathy Newman. With a specialism in breaking news and politics, Ollie's ten years in broadcast journalism have seen him work across the BBC, Wireless Group, UKRD, KM Media and Nation Broadcasting and others as a producer, reporter and presenter for a variety of formats.
Victoria Finan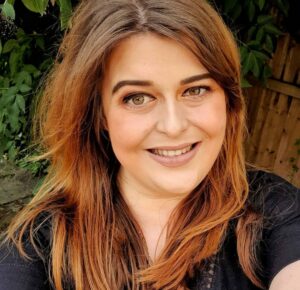 Victoria Finan is the social affairs correspondent at the Yorkshire Post. She began her career in journalism as editor of The Tab Norwich at the University of East Anglia. She then trained in print journalism at the University of Sheffield as a recipient of the Scott Trust Bursary, which is funded by the Guardian, and subsequently went on to complete the MailOnline's graduate trainee scheme. As well as reporting, Victoria had a long stint working in charity PR for Mind, the mental health charity, and for Girlguiding, as well as experience working as communications officer for a member of the Labour shadow cabinet.
Helena Horton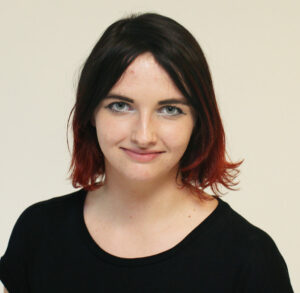 Helena Horton is an Environment Reporter for the Guardian. Previously, she worked at the Telegraph for six years, both as a general reporter, covering events from general elections to terror attacks, and as a specialist on the environment. She studied at the University of York before joining the Telegraph newsroom and has been working for nationals since. She edited the (best) student newspaper at York – York Vision. During her editorship it won the Guardian Student Publication of the Year Award. She has recently been covering the politics of climate change, including the opposition by some Conservative MPs to "net zero". Other interests include biodiversity and nature restoration, as well as issues relating to consumer affairs and the environment.
Henry Dyer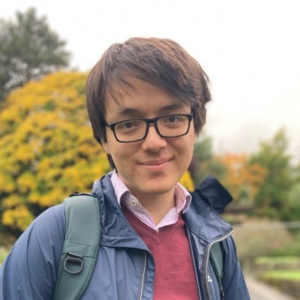 Henry Dyer is a politics journalist at Insider, specialising in data-driven investigations with a particular focus on political donations and expenditure. Before joining Insider, Henry worked freelance for around two years, primarily writing for Private Eye and The Times. Henry worked with Michael Crick as his researcher on One Party After Another, a biography of Nigel Farage, and assisted Gabriel Pogrund and Patrick Maguire with Left Out, an examination of the Labour party under Jeremy Corbyn. Henry is an alumnus of the University of York, where he edited its satire magazine, The Lemon Press, and wound up Nouse and Vision.
Bill Coles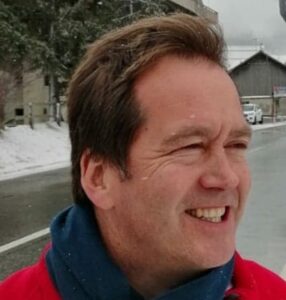 Bill is a self-confessed "reformed Sun reporter", who now writes novels and screenplays. He's been a SPANC regular since 2013 and has lectured on journalism at scores of UK universities. His talks centre on the two key skills to becoming a great reporter: Interviewing technique and finding stories. But the most memorable part of the show always comes at the end with the fossilized sharks' teeth.
Beth Kirkbride is currently audience editor at Sheffield newspaper, The Star. She is also the founder of The Indiependent, a volunteer-led platform for early career-stage journalists to gain experience, established in 2014. As a freelancer, Beth has worked with outlets such as OK! magazine, Cosmopolitan, Clash, Metro, The Telegraph and more.
Ehsan Masood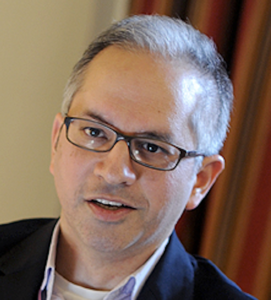 Ehsan is Editorials Editor, and Bureau Chief for Africa and the Middle East at the science journal Nature. His latest book is The Great Invention, how GDP became the world's dominant economic indicator. He is also a former Knight Science Journalism Fellow at the Massachusetts Institute of Technology and has written and presented documentary programmes for BBC Radio 4. He also taught international science and innovation policy at Imperial College London from 2007 to 2017.
Andy Extance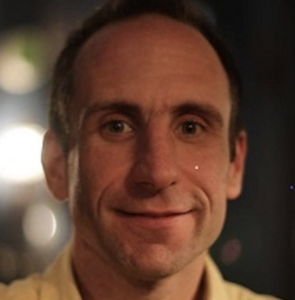 Andy is chair of the Association of British Science Writers' Executive Board. He fuses chemistry and physics – and whatever other elements cross his desk – into words, thanks to a career infused with both fields. He has been a freelance science writer since 2003, working for employers such as Chemistry World and BBC Future. He was news editor for Compound Semiconductor magazine from 2006-2009. Andy is also Editor-in-chief of ScienceSeeker.
Jess Glass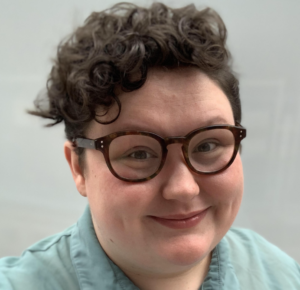 Jess is a law reporter for PA, covering civil cases and sometimes arguing with barristers in the senior courts. Their work has included the "Wagatha Christie" libel case, the US government's appeal to extradite Julian Assange and the Duchess of Sussex's copyright case at the Court of Appeal. Before moving to the civil courts, Jess was a general reporter at PA, covering everything from criminal courts to politics and royals. Prior to joining the agency, they worked in the LGBT press.
Aletha Adu
Aletha joined the Daily Mirror as political correspondent in 2021. She has worked for newspaper titles across the political spectrum. Aletha previously worked at Times Radio as part of the pre-launch team. She previously completed an MA in newspaper journalism at City University. She previously freelanced at news organisations including The Guardian.
Nick Stylianou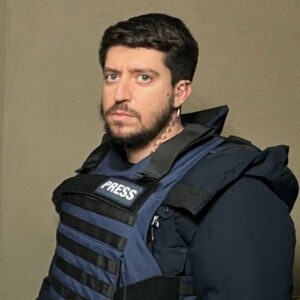 Nick is an award-winning Senior Producer at Sky News, working on the biggest stories every day for TV and involved in high-profile special projects around the world for all formats. He's recently returned from the war in Ukraine, where he spent a month producing coverage of the Russian invasion from Kharkiv, Kyiv and Lviv. Other hostile environments he's worked in include the Australian bushfires and the Greece wildfires. Most notably, he won a BAFTA in 2020 as part of the team covering the Hong Kong Protests. From extensive field production, cutting-edge investigations and documentaries to graphics and branding for stand-out coverage, he's been at Sky News for 9 years. Before joining Sky, he worked at BBC News, Channel 4 News and ITV News.
David Banks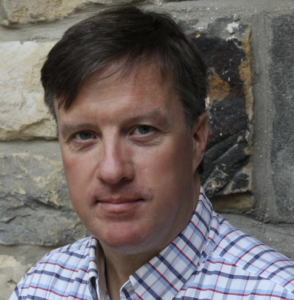 David is a leading media law trainer and consultant. He has trained scores of national and student journalists in media law. David is also a commentator on the law for TV and radio as well as an author and journalist writing for national newspapers, magazines, and online.
Adam Solomans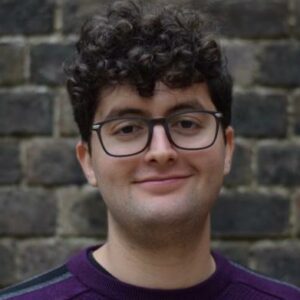 Adam is a Foreign News Reporter at MailOnline, having joined in March. He previously worked as a Money Reporter at The Sun and a News Reporter for The Daily Star, with other bylines including the Metro and the Mirror. He moonlights as a film critic, his true passion, for Little White Lies, Sight & Sound and more. Adam has attended numerous iterations of the Toronto Film Festival, Cannes and Venice, writing reviews and red carpet interviews. A one-time nominee and zero-times winner at the SPA National Awards, Adam is a former Executive Editor of The Beaver at LSE.
Mhari Aurora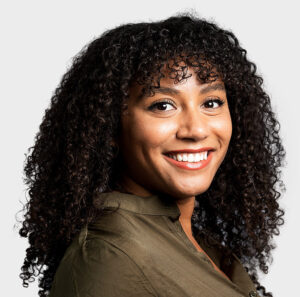 Mhari is the Red Box Reporter for The Times – its daily political newsletter. She writes a weekly political column, commissions political op-eds on a daily basis and presents much of the Red Box video content on the biggest political stories of the day. Mhari will soon be joining Sky News as Politics and Business Correspondent for the Early Rundown, Sky News' early breakfast programme.
Emma Guy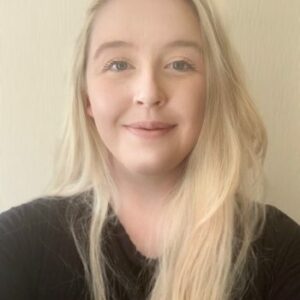 Emma has a background in undercover and investigative journalism. For the last few years, she has co-created Investigation units for independent media outlets and produced investigative podcasts that lift the lid on injustices in the UK legal system. She is passionate about making investigations and human rights inclusive for audiences and works with grassroots movements and activists to do this. Outside of work, Emma is also a PhD candidate in Human Rights Law, investigating reproductive rights and trafficking in the UK and Europe.
Jack Satchell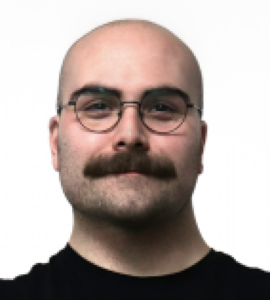 Jack is the resident film producer at EachOther. He's been making films professionally for over five years, and his work for EachOther has been viewed theatrically, on television and has reached a huge audience on our online platforms. He believes that film is the most powerful way of generating empathy and understanding each other.
Funmi Lijadu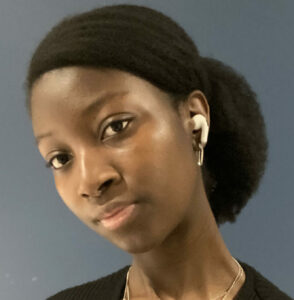 Funmi is a writer and collage artist highlighting stories that are less heard. Her practice spans freelance journalism, graphic design, art commissions, marketing and PR work. She is invested in humanity, the histories that led to our present, and imagining better futures. Her instagram page @artbyfunmi documents her art and writing.
Lucy Taylor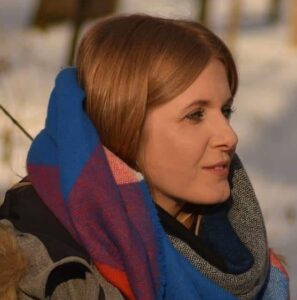 Lucy is an environment producer and presenter, and co-founded Smoke Trail Productions with Dan Taylor. She oversees major global audio docs such as "The Ghost Ship" due out on the BBC in 2022. She has appeared on screen for global channels from PBS USA to DW. Like Dan, she has lived and worked across the world, her stories sparking military press conferences and UN investigations. She is a former Moscow Bureau Chief for the agency Feature Story News, overseeing global coverage for 20 broadcasters, during a pivotal time in Russia's history.
Dan Ashby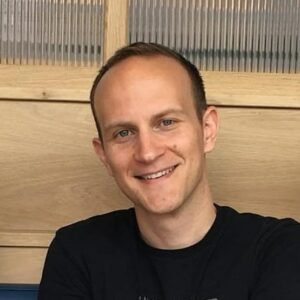 Dan is a director and broadcaster specialising in thrilling environment stories, and co-founder of Smoke Trail Productions. His features and investigations have appeared everywhere from ITV News to Deutsche Welle, and his debut film 'The Catastrophe Garden' is released in April 2022. Previously, he lived and worked in East Africa and Russia, exposing environmental crimes, from ivory corruption to dynamite fishing gangs. He started his career as an ITV Tyne Tees television reporter, being shortlisted for a national Royal Television Society Award for his investigative journalism.
Sponsors
We're proud to be supported by our sponsors for #SPANC22.

Gold plus sponsors: 
Gold sponsors:
Silver sponsor: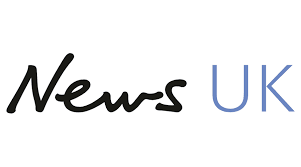 Bronze sponsor: 

Diversity Bursary sponsor: 


Award sponsor: