Working with our contacts in the industry, the SPA provides training materials to our members.
If you have any ideas for further training materials, please reach out to our Training & Opportunities Officer at training@spajournalism.com
SPA Guides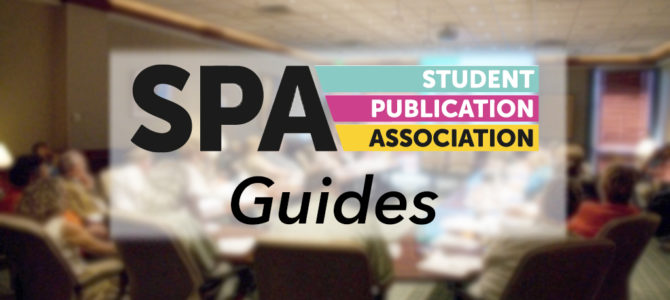 The latest content from the SPA can be found in our SPA Guides. These guides have been compiled by our former Training and Opportunities Officers Edd Church and Charlotte Colombo, in collaboration with a variety of industry professionals and Executive Committee members.

Below is a list of all of the published SPA Guides to date:

#TrainingTuesday Archive

The SPA previously produced a series of training materials titled "Training Tuesday". While this material isn't going to be updated, we've kept it here for archive purposes.
Our blog posts cover a range of subjects - including the NCTJ, photography ethics, the law on anonymity and parody, as well as InDesign top tips, proofreading and motivating your team through a festive break. They can all be found
here
.