The winners of the 2023 SPA National Awards have been announced.
From hard-hitting investigations to insightful interviews, and thought-provoking culture pieces to stunning print design, the quality of work produced showcased the finest talent on campuses across the UK and Ireland.
The awards were sponsored by a range of industry bodies, including News Associates; Newsworks; Bloomberg; PA Training; City, University of London; the Association of British Science Writers; Women in Journalism; Pagefield; and The Media Society.
With more than 1,200 entries this year, they were the UK's biggest journalism awards. Nominations were judged by a diverse range of top editors and journalists on publications including The Guardian, The Sun, Politics Home, GB News, The New Statesman, Times Radio, Sky News, The Times, Dazed and Getty.
Judges paid tribute to the high standards of work submitted, saying many pieces would fit perfectly into national publications.
---
Best Publication Award 
Sponsored by…

Winner: Exeposé
Highly Commended: Roar News
---
Billy Dowling-Reid Award

Sponsored by…

Winner: Freya Shaw, creative director at Epigram
Highly Commended: Shikhar Talwar, news producer at The Mancunion
---
Best Reporter Award

Sponsored by…

Winner: Elizabeth McBride, Palatinate
Highly Commended: Liberty Phelan, The Student
---
Best News Story Award

Sponsored by…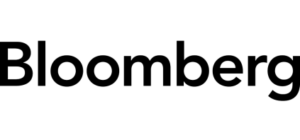 Winner: Chun Buckets Everywhere: How initiation ceremonies ruin the freshers experience – Neil Majithia and Elettra Plati, The Cheese Grater
Highly Commended: Students feel forced to sign for housing as anger towards the university grows – Emily Doughty, Daniel Hodgson and Holly Barry
---
Best Specialist Publication Award 
Winner: The Economic Tribune
Highly Commended: La Civetta
---
Best Newcomer Individual Award (Rising Star)

Sponsored by…

Winner: Luke Hewitt, The Mancunion
Highly Commended: Emily Dalton, Kingston Courier
---
Best Newcomer Publication Award 
Sponsored by…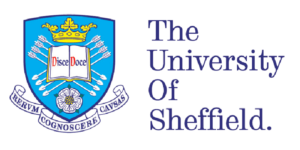 Winner: ScienceMind
Highly Commended: Solipse
---
Best Student Photographer Award 
Winner: Reagan Yip, Platform
Highly Commended: Jory Mundy, The Falmouth Anchor
---
Best Magazine Design Award 
Winner: GUM
Highly Commended: I,Science
---
Best Newspaper Design Award 
Winner: The Mancunion
Highly Commended: The Boar
---
Best Overall Digital Media Award

Sponsored by…

Winner: The Mancunion
Highly Commended: The Beaver
---
Best Website Award

Sponsored by…

Winner: The Mancunion
Highly Commended: Brig Newspaper
---
Best Sports Section Award 
Winner: Palatinate
Highly Commended: SCAN
---
Best Sports Reporter Award 
Winner: Oliver Jervis, Palatinate
Highly Commended: Maddie Parker, Palatinate
---
Best Science Publication or Section Award

Sponsored by…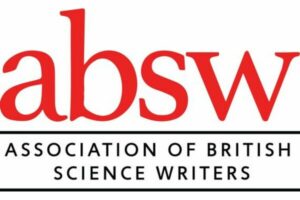 Winner: The Mancunion
Highly Commended: I,Science
---
Best Science or Tech Piece Award

Sponsored by…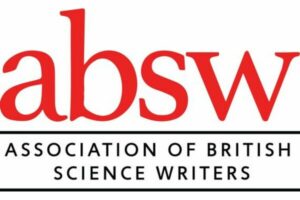 Winner: Gino D'Acampo: "NFTs are the future of gaming" – Will Brown, Palatinate
Highly Commended: "How a high school student broke new biological ground" – Emma Hattersley, The Mancunion
---
Best Feature Award

Sponsored by…

Winner: "The Beaver investigates: how LSE students cheat their way to internships" – Amadea Hofmann
Highly Commended: "Impact investigates: freshers targeted by dodgy promotion tactics" – Lucinda Dodd, Impact
---
Best Comment Piece Award

Sponsored by…

Winner: "Navigating university hook-up culture as a survivor of sexual assault" – Sahana Rudra, The Beaver
Highly Commended: "Why I stayed: beginning to love Cork" – Claire Watson, University Express
---
Best Interview Award

Sponsored by…

Winner: "Mysteries of life, on earth and above" – Charles Gorrivan, The Saint
Highly Commended: "'It really felt like a war': Professor Van-Tam shares his pandemic experience" – Lucinda Dodd, Impact
---
Best Political Piece Award 
Winner: "China's 'A4 revolution' spreads to London and the world" – Anonymous, The Beaver
Highly Commended: "Inside the Orange Order: an interview with a former lodge leader" – Luke Chafer, The Glasgow Guardian
---
Best Arts & Culture Piece Award 
Winner: "The art of war photography with David Pratt" – Kimberley Mannion, The Glasgow Guardian
Highly Commended: "Andor review: The best, and most leftist, Star Wars show yet" – Joe McFadden, The Mancunion
---
Best Lifestyle Piece Award 
Winner: "My ovaries & I" – Ria Walls, Trinity News
Highly Commended: "It's out with the Vogue and in with the views" – Eve Dickson, GUM
---
Best Creative Piece 
Winner: "What the f*** is going on?: a comprehensive guide to British politics" – Isabel Loubser and Amelia Perry, The Saint
Highly Commended: "Questions on the walk home" – Rosie Willoughby, The Stag
---
Best Project or Initiative

Sponsored by…

Winner: Student papers for Harry's Law – Exeposé
Highly Commended: Live music showcases – Talia Andrea, STRAND Magazine